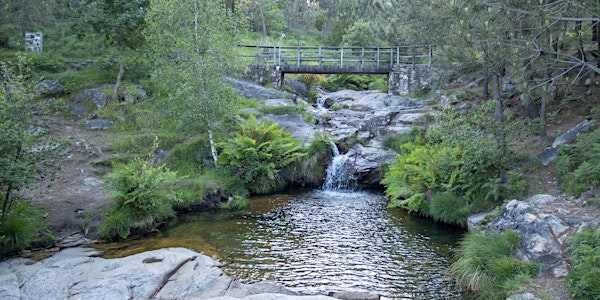 Virtual Live Event of Poza da Moura Waterfall: Galician Mystical Legends
Learn about local Galician traditional legends on this live virtual tour around the magical place of Poza da Moura located in Galicia!
About this event
Have you ever got the chance to hear about legends, fantasies, and old stories when heading out to another destination? In this region of Galicia there are lots of these traditional legends, that come to life on this magical spot!
We will enjoy a nature walk up to Monte Faro Hill in Domaio, Moaña passing by eucalyptus, pine and chestnut trees on the forest path at around 220 meters until we reach the breathtaking place called A Poza da Moura. It is situated on Monte Faro Hill which at the top you can enjoy wonderful views at 624 meters. At the tip of this hill we will see a few Muiños (Flour Mills) that were used to make cornflour by the power of the streams, this traditional method began around here during the 1700s. We will stop to see the stunning views of Vigo in the distance, its amazing bay and the Rande Bridge.
Experience a new way of traveling and interacting with your guide on this live virtual tour and get to know the beautiful destination of A Poza da Moura on the hill of Monte Faro in Domaio, Moaña, Galicia, Spain.
Book online here... https://www.eatandwalkabout.com/en/spain/virtual-experiences/magical-legends-poza-da-moura-waterfall-domaio.html
Organizer of Virtual Live Event of Poza da Moura Waterfall: Galician Mystical Legends