Vocal alchemist and Songstress Laor brings her magic to the comfort of your home and all over the globe!
About this event
Beloveds,
Let's join our hearts and voices in February 2022, together from all over the globe - through ceremonial song, prayer and wishes of good will.
Healing, medicine music for all of Pacha Mama's tribes.
Join incredible songstress and vocal alchemist Laor for this special concert online.
From the cosy comfort of your home, with friends and loved ones, a meeting of beautiful souls from everywhere in the world...a special moment of magic and good vibes.
NEWS FLASH! The amazing singer/song writer and vocal alchemist Sophia Tuv, will be making a guest appearance during the show! Check her out here:
http://sophiatuv.com/
Music is love and love is all.
We are all connected!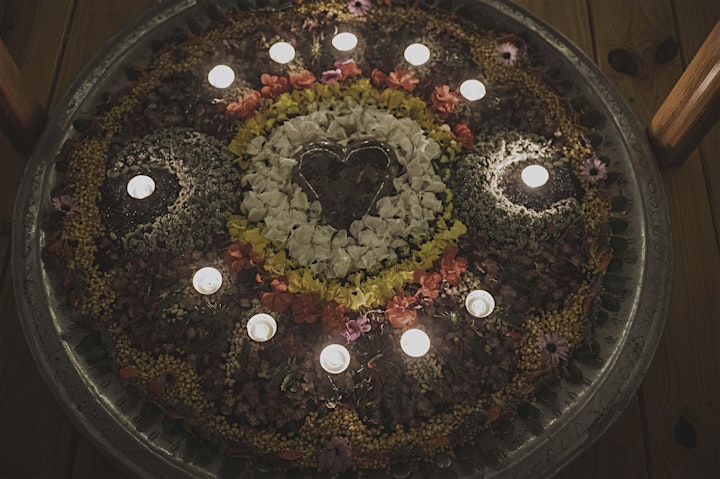 Set up your altar for the ceremonial concert and bring beautiful intentions to this moment.
Enjoy the sounds of Sophia Tuv who will be joining me for this special moment...blessings!
Sophia is a Jerusalem born singer and songwriter currently based in Byron Bay Australia. Her music is embedded with modern day prayers that speak of the journey from darkness to light, peace, healing and deep connection with nature. Ancient mystical traditions and her extensive travels colour her musical canvas. Sophia is classically and jazz trained. Drawing on her professional knowledge, her path is one of spiritual connections. Her ethereal voice has been known to awaken the souls of her listeners.
Sophia writes and sings in both Hebrew and English. She collects songs, prayers, and chants from around the world . Sophia offeres Ceremonial Concerts , Voice Alchemy workshops & private voice sessions to awaken the birth rite gift of all- the voice.
You can check out Sophia's work here: http://sophiatuv.com/