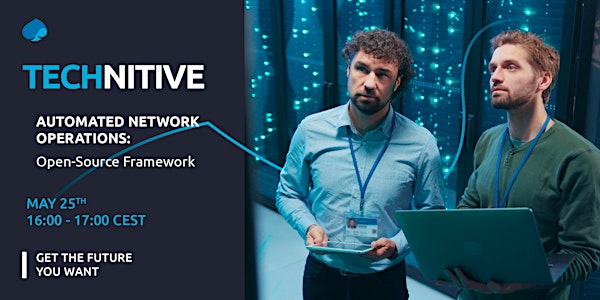 Webinar Technitive | Automated Network Operations: Open-Source Framework
The Network Operations Centre fulfills a crucial role in the operation and management of networks, but it drives OPEX and consumes resource.
About this event
The Network Operations Centre provides a centralized resource for the operational management of telecom networks. It consolidates control and reporting interfaces and enables appropriate activities to be performed and coordinated. Reducing these costs while assuring the services is essential – automation provides a path to achieve this.
Running a NOC has traditionally been intensive work – Teams must respond to alarms reported from network, test updates, monitor system health and ensure continuous service delivery in a timely manner. This is costly, time consuming and requires considerable investment in resources. In the last decade, these costs have grown so a new approach is required that leverages advances in technology to enable automation of key processes. Nowadays the market is flooded of Open Source technologies that allows the development of customized frameworks that can enable some of those processes to be automated in an affordable and reliable way.
SPEAKER: