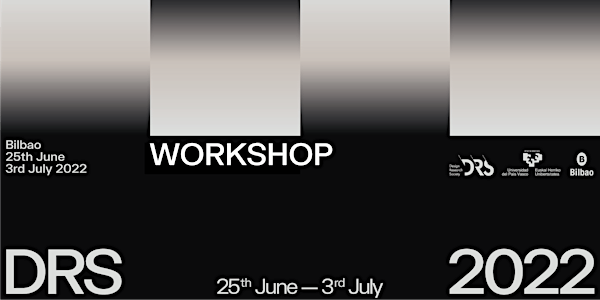 What are we talking about when we talk about 'de-sign' for policy? FTF
Authors: Louise Mullagh, Scott Schmidt, Leon Cruickshank.
Date and time
Sun, 26 Jun 2022 14:00 - 18:00 CEST
Location
IED Kunsthal Bilbao, 2.2 room 17 Ribera de Deusto 48014 Bilbao Spain
About this event
The following is an official workshop of the DRS Design for Policy and Governance Special Interest Group (PoGoSIG). It is intended as a component of the DRS2022 theme track «Design for Policy and Governance: New Technologies, New Methodologies. During this workshop we will explore and develop what we mean by the term 'design' in design for policy, and explore ways in which creativity-based methodologies are being used with new modes of evidence. Participants will gain an overview of work being carried out in this field, opportunity to shape research, and develop a research community. Activities will include setting the context, exploring a provocation around design methods and policy making, mapping the terrain and developing a research agenda.