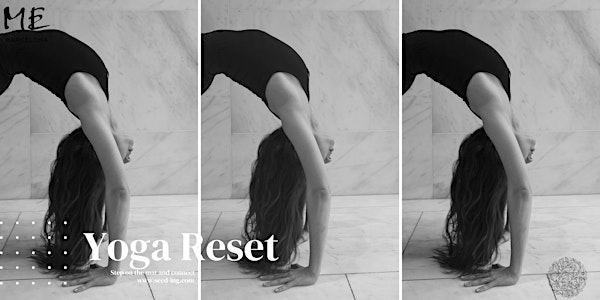 Yoga Reset | ME X SEED-ING
A shooting Yoga practice designed to step away from the stressors of day-to-day life and have a moment to connect.
Date and time
Saturday, February 11 · 10 - 11am CET
Location
ME Barcelona 1-13 Carrer de Casp 08010 Barcelona Spain
Refund Policy
Contact the organizer to request a refund.
About this event
We get caught up moving fast, how much faster can I move? How much more productivity can I gain? In the meantime, our sympathetic system keeps on being alert, giving us a good dose of cortisol for us to fight the stressors, as a form of energy to run away from danger. But guess what, the dangers modern life has don't have to do anything with the dangers we faced as hunter-gatherers.
Now here we are, with so much energy in our bodies and with no real danger in front of us.
So how do we tackle the most spread problem of the XXI century? By having practices that allow our body to restore and repair tissue, to balance out more activity from our parasympathetic system, in other words, practising Yin Yoga.
What to expect?
Our Yoga call at the most avant-garde, ground-breaking and cultural side of Barcelona, ME. A space for release, connecting and letting go surrounded by candles, soothing light and prolonged yoga practice.
This experience is soothing for every level, whether you're a practitioner and need to release some mind and body tension, or if you're a beginner and want to take one step at a time.
We can't wait to dive deeper into this experience with you! Find out more about us on our website. Or follow us on Instagram to be tuned for all upcoming events.