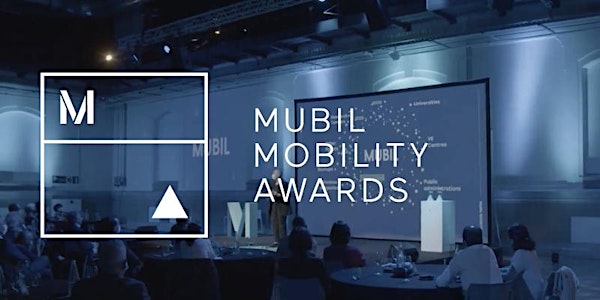 MUBIL Mobility Awards 2022
Evento final - MUBIL Mobility Awards 2022 - Amaierako ekitaldia - Final Event
When and where
Location
Tabakalera 1 Plaza de las Cigarreras 20012 San Sebastián Spain
About this event
MUBIL Mobility Awards MUBIL Fundazioak eskaintzen duen urteroko lehiaketa da. Mugikortasun Jasangarri eta Adimendunari lotutako oinarri teknologikoko proiektuak saritzen dira.
MUBIL Mobility Awards es un concurso anual impulsado por MUBIL Fundazioa. Se premian proyectos de base tecnológica relacionadas a la Movilidad Sostenible e Inteligente.
MUBIL Mobility Awards is organized by MUBIL Fundazioa. Projects conected to the Sustainable and Intelligent Mobility and with a technological base are awarded.