Este evento ha finalizado.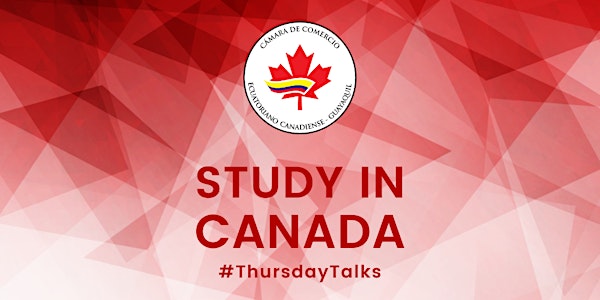 Study in Canada with University of British Columbia UBC
En esta sesión contaremos con la intervención de representantes de University of British Columbia y Alternativa Canada
Acerca de este evento
La Cámara de Comercio Ecuatoriano Canadiense de Guayaquil los invita a participar en la serie de Conferencia STUDY IN CANADA - Thursday Talks, que tiene como objetivo brindar un espacio informativo para los Ecuatorianos interesados en conocer sobre la oferta educativa Canadiense.
En la sexta sesión de #ThursdayTallks, contaremos con la intervención de la Sra. Emma Hulbert, Reclutadora y Asesora de Estudiantes Internacionales de la Universidad de British Columbia, quien compartirá información sobre programas, costos, becas, requisitos de ingresos y más, de esta prestigiosa institución canadiense.
También nos acompañará la Dra. Tannia González, representante de Alternativa Canada y Agente Regulada de Inmigración Canadiense , quien atenderá todas sus consultas sobre visas por estudios.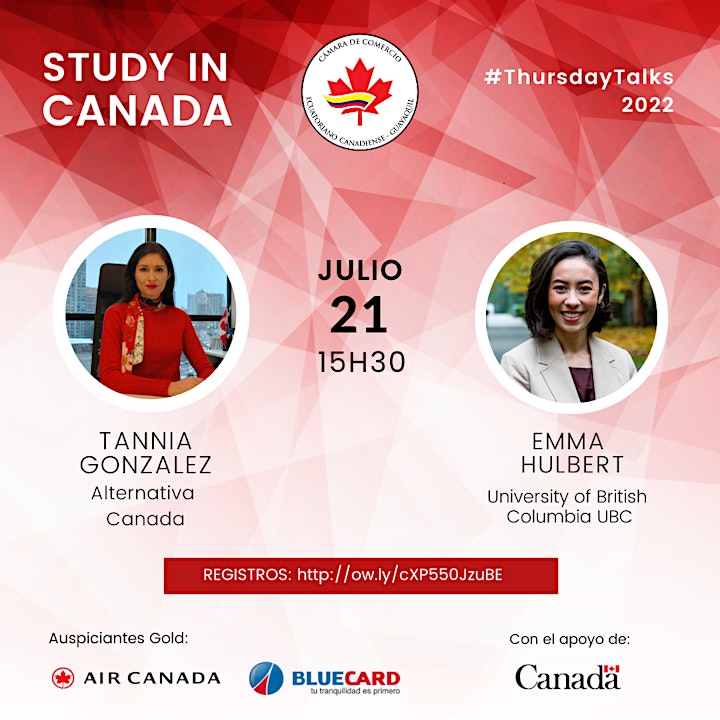 Enlace para acceder al webinar:https://us02web.zoom.us/j/81353595333