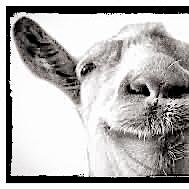 Laughing Goat Events
We are Laughing Goat (Head 'Goat Herds', David and Claire)
Laughing Goat holds inclusive, welcoming events and excursions.
We love Almeria, the unsung jewel of Andalucia. Beyond the obvious attractions are hidden gems, undiscovered places, rarely visited and experiences to be had. We're constantly seeking them out to be able to whisk you there.
We aim to create a little happiness - whether through arranged events or meetups, tours (when COVID settles) -- or anything else that captures our imaginations.
We are Laughing Goat -- and the fun has just begun