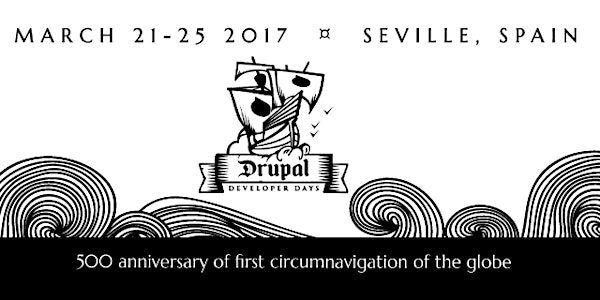 Drupal Developer Days Seville 2017
When and where
Location
El Fuerte de Isla Mágica Juan Bautista Muñoz 41092 Sevilla Spain
Description
Drupal Developer Days (Drupal Dev Days - DDD) is an event organized by the Drupal community which gathers people who contribute on the progress of Drupal from all over the world, happening in Europe every year.
Started in 2010 in Munich, DDD travelled to different cities through the years:
Drupal Dev Days Milan | 21 - 26 June 2016 Milan, Italy
Drupal Dev Days Montpellier | 13 - 19 April 2015 Montpellier, France
Drupal Dev Days Szeged | 24 - 30 March 2014 Szeged, Hungary
Drupal Dev Days Dublin | 28 - 30 June 2013 Dublin, Ireland (site no longer online)
Drupal Dev Days Barcelona | 14 - 16 June 2012 Barcelona, Spain
Drupal Dev Days Brussels | 4 - 6 February 2011 Brussels, Belgium (site no longer online)
Drupal Dev Days Munich | 8 - 9 May 2010 Munich, Germany (site no longer online)
Seville will be the host city for the 2017 edition, which will take place at El Fuerte de Isla Mágica from March 21st through March 25th.
Drupal Developer Days represent a great opportunity for you to work side by side with other developers who cultivate your same interests and passions for Drupal and Open Source Software as well as a chance to meet new friends and possibly start new collaborations!