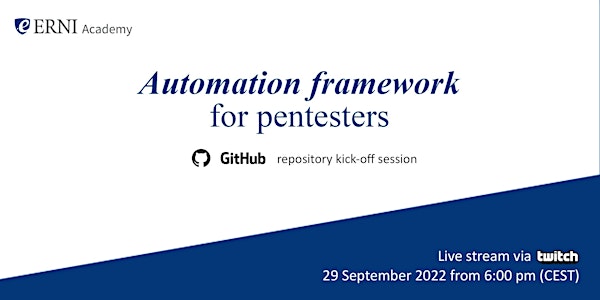 Automation framework for pentesters Kick-off session
Get started with ERNI's Automation framework for pentesters repository in GitHub
About this event
ERNI is now in GitHub!
Check out the kick-off session of our Automation framework for pentesters repository in GitHub.
SSH Tunneler is a proof of concept (POC) of a framework to automatize pentesting duties once a computer is compromised and SSH access is gained. It allows the user to store, plan and execute command sequences and get the results as pieces of evidence.
FREE tickets now available!
Speaker: David Soto
You can follow us on our Twitch channel: ERNI Academy