Descripción
SAVE THE DATE
Movistar Centre, together with Wayra and 500Startups are happy to invite you to this Investment Meetup, where you'll have the opportunity to better understand what national and international investors are looking for, plus a deep dive in their own ecosystems.
After that, founders from top startups around the world, will discuss about their journey to success.
AGENDA
18:50h | Welcome
Edith Yeung (500Startups) & Julián Vinué (Wayra)


19:00h | Global Investment Panel

Moderator:
Edith Yeung - Partner 500Startups
Speakers: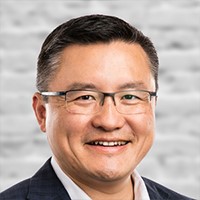 Quinn Li - SVP & Managing Director of Qualcomm Ventures
Quinn oversees Qualcomm's $1B venture portfolio of 150+ companies across seven regions. Quinn and his global team invest in key areas such as 5G, AI, Automotive, IoT and Networking to help expand Qualcomm's ecosystem and customers. He currently serves as a board member or observer in Airspan, Cohesity, Eero, Innovium, OneWeb, RetailNext, Verve and Zoom. Quinn has led over a dozen of investments with successful exits in A123 Systems, InvenSense, Placemeter and Powercloud Systems.
Prior to joining Qualcomm Ventures, Quinn held various roles in the wireless industry. He worked in product management and business development at IBM Systems and Technology Group, and spent several years in Broadcom and the wireless infrastructure group at Lucent Technologies.
Quinn received his MBA from Cornell University, and his B.S., M.S. and Ph.D. in Electrical Engineering from Washington University in St. Louis.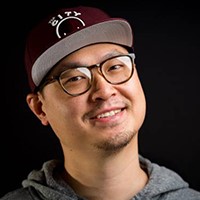 Phil Chen - Chief Crypto Officer at HTC & Former Horizon Ventures (Li Ka Shing's Fund)
Phil Chen treats entrepreneurial and venture investing endeavors as liberal art pursuits.
In 2005, Phil began his career at an e-book start-up which culminated in the Alex Reader, that eventually became the Barnes & Noble Nook. Two years later, Phil joined HTC as product manager, building the first android phones on earth and launching the Facebook phone, the only phone co-branded with a social media internet company that also became the QQ/Tencent and Weibo phone in China.
In 2015, Phil also joined Horizons Ventures as Advisor where he served as board director/observer for fifteen companies globally.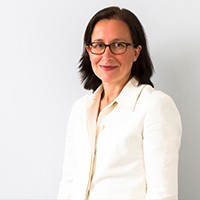 Sonia Fernández - Partner at Kibo Ventures

Sonia has over 18 years of experience leading digital businesses. She joined Kibo in 2016 and has since specialized in investments in different sectors such as Big Data/AI (Vilynx), Adtech/Media (Stoyo, Tappx, Mediasmart), Education Technology (Odilo) and Mobility/Logistics (Bipi, Gestoos, Tier). Sonia sits on the boards of Tappx, Stoyo, Vilynx, Gestoos, Bipi and Mediasmart. Since joining Kibo Sonia has been focused on identifying dealflow from US companies with presence in Spain. She has spoken about the benefits of this hybrid model at the Stanford Business School and other forums. Sonia is a regular speaker in different venture forums and is actively involved with different initiatives promoting women in private equity & venture capital.
Sonia has an extensive experience in the digital sector having founded and lead digital businesses such as MercadoLibre, Match.com or Specific Media/Vindico in Spain. Sonia started her career in investment banking at Lehman Brothers in London and New York and also worked in private equity at 3i in Madrid.
Sonia holds a BA degree in Business from ICADE (Spain) and an MBA from Stanford University. Sonia has published two books on networking and social networks, was awarded the Stanford Associate Award (limited to 2,700 alumni worldwide), and is currently VP of the Stanford Alumni Association in Spain. She is also member of the International Women Forum.

19:40h | Local vs international founder's talk

Speakers: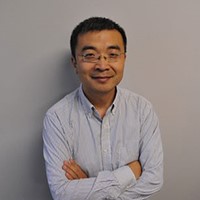 Tony Zhao - Founder & CEO of Agora.io (Raised $125M from Coatue, GGV, Morningisde, IDG, SIG, etc)
Tony Zhao started Agora.io in January 2014 as CEO and Co-Founder. Prior, he was the CTO and board director at YY.com which went public on NASDAQ and has grown to a $3 billion company.
Before YY, Tony was the founding engineer and first VoIP & video communications engineer at WebEx, acquired by Cisco in 2007 at $3.2 billion.
Under his leadership Agora.io has grown to a global company leading the space of Voice and Video engagement as well as live interactive broadcasting. Agora.io is backed by leading VC firms such as Coatue, SIG, Morningside, GGV and ShunWei.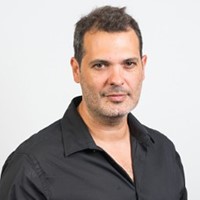 Pedro Castillo - Founder & CTO of Devo (Raised $71M from Insight Venture Partners and Kibo Ventures)
Pedro founded Devo (then Logtrust) in 2011 after nearly 20 years driving innovative technologies as Technical Security Director/CTO at Bankinter and founder of a security software start-up. His career is focused on unifying access to data for organizations of all types.