Este evento ha finalizado.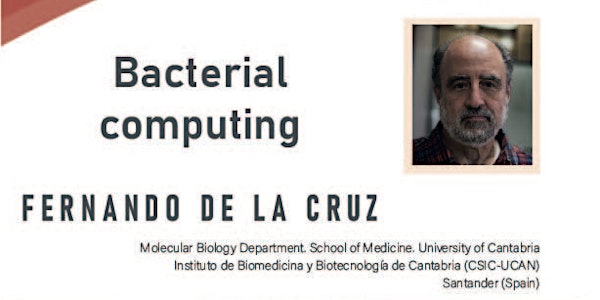 Bacterial computing
Fernando de la Cruz. Molecular Biology Department. School of Medicine. Instituto de Biomedicina y Biotecnología de Cantabria (CSIC-UCAN)
Cuándo y dónde
Ubicación
Centro de Investigaciones Biológicas Margarita Salas - CSIC 9 Calle Ramiro de Maeztu 28040 Madrid Spain
Acerca de este evento
The seminar will take place at CIB Margarita Salas.
Additional online streaming upon registration.