Special Loraine Events. Brunch with Caribbean themed party at Areia Colonial ChillOut. Come meet new people!!
Acerca de este evento
This Saturday - July 24th , we have a private and Special Loraine Events. Brunch with Caribbean themed party at Areia Colonial ChillOut, Calle Hortaleza, 92 🍹🍍🍉
Since it opened in 2003, Areia has had the unconditional support of a varied public, which assure joy and happiness every day and every night. It is a perfect place to enjoy a cocktail, have a dinner, listen to good music, relax in its cozy reserved or go out for drinks and dance with friends.
In addition, you can enjoy you time with the best DJs in the city, they reel off their best sessions of nu disco, tropical bass, afrobeat, house or indiedance.
You have an appointment at 14.30 p.m.
•Brunch:
-Thai salad of chickpeas and greens
-Iberian Ham Croquettes
-Focaccia truffled with mushroom carpaccio and lion's jerky
-Chicken popcorn cornet with honey mustard sauce
-Venezuelan Tequeños with guacamole with Mexican sauce.
-Quesadilla with Cajun-style chicken strips
-Prawn gyozas with vegetables
Dessert: Dark chocolate brownie
2 hours of open bar: wine, beer, soft drink and water.
•Party:
Event promotion in post-open bar drinks:
-Wine, beer, soft drink or water: 3,50€
-Top brands cups: 8€
Excluding Premium Drinks
Come with us for a great Saturday!!
If you want to meet new people and spend pleasant afternoon join this event without thinking twice !!
We are compliance with the measures established by Health. Distancing tables, percentage of capacity allowed in this phase.
You can invite your friends or come only you or with your partner.
If you come alone I will introduce you as soon as I reach out others and you will feel with friends from the first moment.
No refund for cancellation is allowed.
It will not be possible to attend to any assistant without prior reservation due to strict compliance with capacity.
Information and bookings:
•WhatsApp: 646597858
•📩loraineeventosmadrid@gmail.com
Thank you all 🤗
www.loraineeventosmadrid.com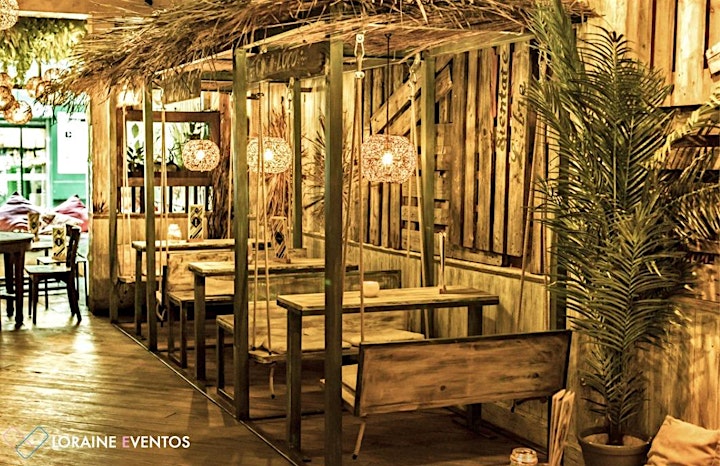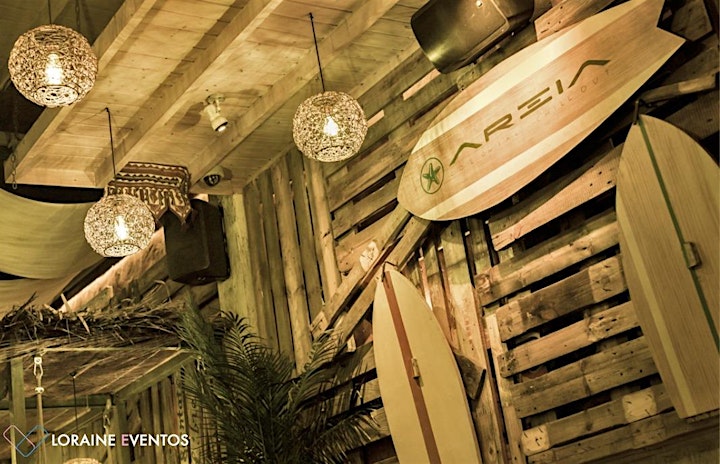 Organizador de Brunch with Caribbean themed party at Areia ChillOut-Loraine Events