Este evento ha finalizado.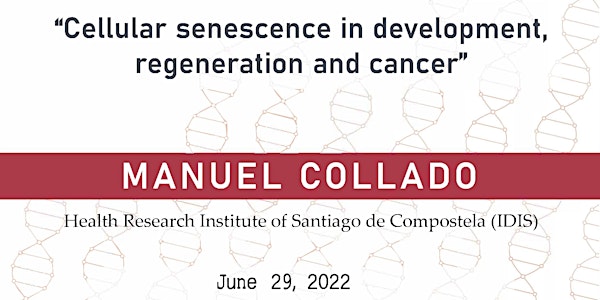 Cellular senescence in development, regeneration and cancer
Manuel Collado, Health Research Institute of Santiago de Compostela (IDIS)
Cuándo y dónde
Ubicación
Centro de Investigaciones Biológicas Margarita Salas - CSIC 9 Calle Ramiro de Maeztu 28040 Madrid Spain
Acerca de este evento
The seminar will be additionally streamed online. The connection details will be delivered few days in advance, upon registration.