Este evento ha finalizado.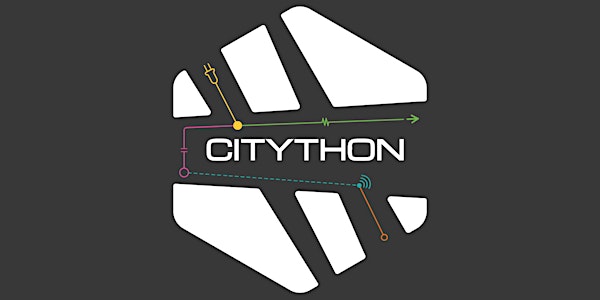 Citython 2020 Barcelona
Citython 2020 Barcelona
Acerca de este evento
FAQs
WHAT IS A HACKATHON?
A hackathon is a sprint-like event in which small groups of young professionals search for innovative and creative solutions for everyday problems. The result can be a program, a prototype, a test model, a tool a design solution or a concept.
WHAT IS CITYTHON BARCELONA?
An online 10-day hackathon that brings together creative and inquisitive minds to solve the current mobility challenges that people in Barcelona is facing in the aftermath of the confinement stage. Young professionals from the fields of urbanism and computer and data sciences will be brought together in the same place for fun and an intense session of co-creation, hacking and collaboration. The difference from a typical hackathon is that the Citython requires the analysis of data to understand a problem and reach to a conclusion. Furthermore, this new edition is decided to be held online in order to ensure all the possible security measures after the recent events.
WHAT IS A TECHPILL?
A TechPill is a short but definitive training/knowledge session on a certain topic (each will last around 30 minutes). The TechPills will offer you cutting-edge knowledge about Open Data, data analysis and visualization and gentrification so you can come up with the best ideas.
HOW DOES THE ONLINE CITYTHON WORK?
Due to the current crisis and the recent confinement stage, this new Citython edition will be held online. After the registration process, the corresponding links to connect to the virtual platform will be send to each participant. Welcoming session, tech pills and the awards ceremony meetings are going to be open to all the students, mentors and citizens. The same procedure applies to mentoring days, where each group would be able to attend individual mentorings sessions to receive some feedback on their progress.
WHAT ARE THE REQUIREMENTS TO PARTICIPATE?
You have to meet the following requirements: You must be at least 18 years old during the days of the event. You have to apply as an individual on our website. Registration starts 25th June, 2020 and ends 8th July, 2020. You must have either data/computer or urbanism background. If you have both, you are also welcome to join. Find out more about the specific skills required for each background on our website. For further information, read our rules and terms.
WILL ANY HELP BE PROVIDED TO DEVELOP MY PROJECT?
Sure! You will be able to attend our TechPills and receive feedback from the appointed mentors during the hack days.