Este evento ha finalizado.
Coliving and Surfing :: Handstand for everybody
Spending time upsidedown gave me a new prospective of life
Cuándo y dónde
Ubicación
Coliving and Surfing - Your Coworking & Coliving in Fuerteventura 2 Calle Pejín 35660 Corralejo Spain
Acerca de este evento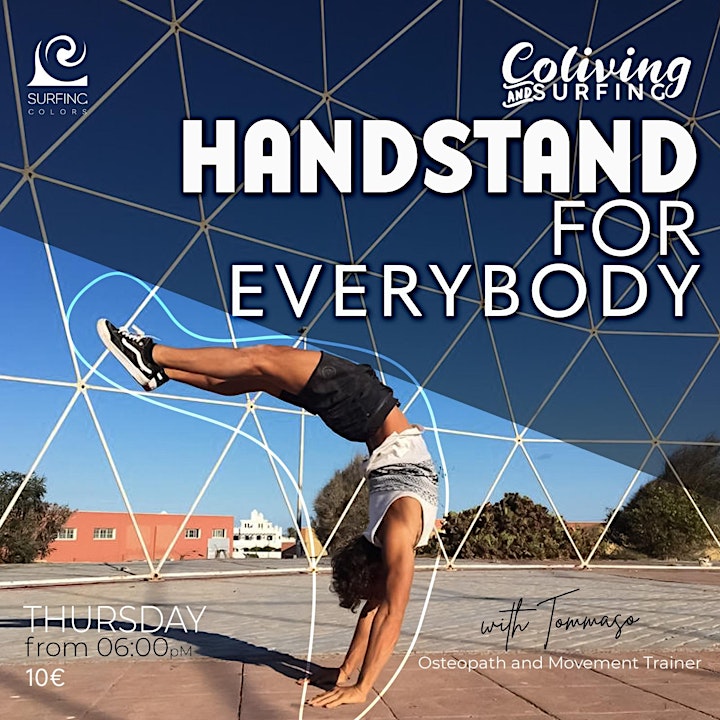 I'm an osteopath and a movement explorer working to improve people's health through movement.
About my background: I studied in a circus school to learn the techniques to obtain an excellent handstand combining this knowledge with my anatomy and biomechanics skills resulted in a method of developing fundamental body mobility, increasing core strength, learning hand balance skill and have fun together
10 euros!