Este evento ha finalizado.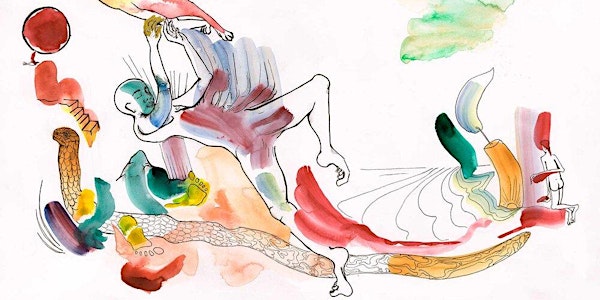 Finding Stories in the Mess
A workshop in freeing use of the inner critic in creativity
Cuándo y dónde
Ubicación
La Guacara de Mechi Carrer de la Riereta, 32 32 Carrer de la Riereta 08001 Barcelona Spain
Política de reembolso
Contacta con el organizador para solicitar un reembolso.
La tarifa de Eventbrite no es reembolsable.
Acerca de este evento
"I am utterly certain that every human being has a need and ability for creative expression".
We'll get into the body because when we're in our heads it is easier to judge things rather than allow for things to exist. As well as that it creates a space for a physical understanding of trusting in movement and momentum. We'll make a mess with paints and paper because it allows free expression and playfulness and then we'll find figure and subject, beauty and expression. We will find form and stories in the mess we've made which through control/structure we'll express.
By the end of the workshop we will have breathed into and nurtured our unique flow through colour and line.
From this workshop you will get the experience of art as a beautiful, reflective and fun space that is available to you!
🎨🖌️All materials provided but bring any of your own materials if you would like to.
All ages welcome!