Este evento ha finalizado.
Google I/O Extended Barcelona for Women, Non Binary and Allies
Cuándo y dónde
Ubicación
Imagin Café 11 Carrer de Pelai 08001 Barcelona Spain
Descripción
I/O is the annual developer conference held by Google. The event brings together developers from around the globe for talks, hands-on learning with Google experts, and a first look at Google's latest developer products.
This year you can join us for an I/O extended event for women, non-binary and male allies here in Barcelona. Meet other developers - and future developers - exchange experiences, and learn skills!
We will watch together the Google I/O Keynote and have the opportunity of listening Google experts talking about machine learning, cloud, and the latest technologies.
Do you want to Build your first landing page or learn about Bootstrap? During the codelabs, you will walk through step-by-step code exercises to build something from scratch. No previous experience needed!
Agenda: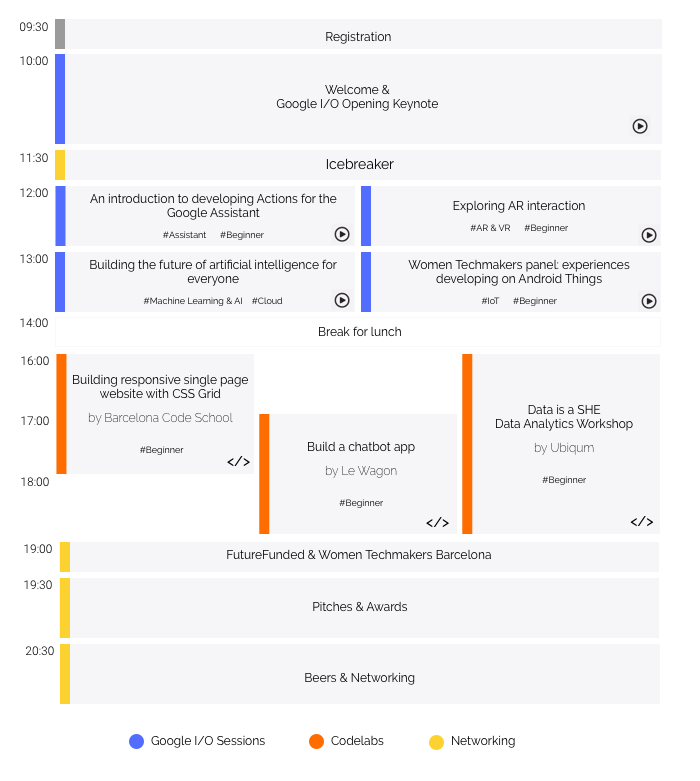 Join us for a day full of technical Sessions, hands-on code labs, and fun! Take part in the I/O experience!