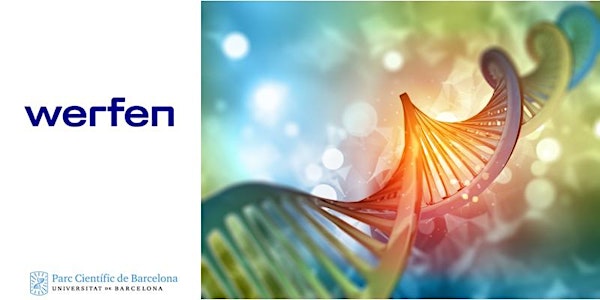 How to overcome common challenges and bottlenecks in NGS Library Prep
How to overcome common challenges and bottlenecks in NGS Library Prep
Por Barcelona Science Park - Wefern
Fecha y hora
jue., 13 de abr. de 2023 9:30 - 11:30 CEST
Ubicación
Parc Científic de Barcelona - Aula Fèlix Serratosa. Edifici Clúster I Baldiri Reixac, 10 08028 Barcelona Spain
Acerca de este evento
Wefern and Barcelona Science Park organize an event to discuss the common challenges and bottlenecks in NGS Library Prep and try to offer solutions. As sequencing technologies improve and applications expand, the need for compatibility with ever-decreasing input amounts and sub-optimal sample quality grows. Scientists have a broad range of different workflows from various suppliers at their disposal, minimizing the ability to define routine processes. As a consequence, scientists must often balance reliability and performance with faster turnaround, higher throughput and automation compatibility.
During this seminar, Wefern will highlight solutions to overcome these bottlenecks in various DNA and RNA sequencing applications, that will enable you to streamline your NGS library prep, while saving time and reducing cost. Find out how the different NEBNext DNA and RNA Library Prep workflows are tied together and pivot around a centralized core workflow and learn how to benefit from the robustness of these core reagents including automation.
Programe
9:30 - 9:35 Welcome, Anna Serra, PhD, Commercialization & Communication Director, Barcelona Science Park and Bjoern Textor, PhD, Senior Application Manager, New England Biolabs.
9:35-10:35 How to overcome common challenges and bottlenecks in NGS Library Prep, Bjoern Textor, PhD.
10:35-10:45 Q&A Session.
10:45-11:15 Coffee Networking.
About the speaker
Bjoern Textor is PhD Senior Application Manager at New England Biolabs.