Información sobre el evento
Ubicación
La Fontana de Oro
1 Calle de la Victoria
28012 Madrid
Spain
The best Language Exchange in Madrid
Acerca de este evento
6:30pm - 9:30pm
Let's see if you like this idea:
practice a Language, meet People, spend time with friends in a place in the center of Madrid. Did you answer yes?😍
Then click BOOK below!
Admission is FREE, we wait for you at 6.30 pm, alone or with a friend to spend pleasant hours meeting people from all over the world, ready to chat like you!
We will create tables divided by language, so you can practice the language that you like the most.
Do not worry if you do not know other languages ​​well, many are in the same situation as you, it will be easier than you think and you will have fun!
............
🤔Don't you know what a Language Exchange is?
It is a way of learning a language through conversation and, why not, making new friends by meeting in a club.
The best way to learn a language is to study it, but then practice it. Unless you have a boyfriend / girlfriend 😉 the opportunities to do it are not many.
A language exchange is perfect for this purpose!🤙
Follow us on the social networks Instagram and Facebook and tag@ us in your stories, we will share them!
When we see each other, ask us for the link to join our Whatsapp group, or ask us for the link in DM on social networks!
📲INSTAGRAM
@languageexchangemadrid
https://instagram.com/languageexchangemadrid
FACEBOOK
Language Exchange Madrid
https://www.facebook.com/Language-Exchange-Madrid-107313311649256
Visit the website: https://www.meetupslanguageexchange.madrid
..................
Do not miss the opportunity to have fun in Madrid and enjoy the Madrid night with the tours organized by our guys from "PubCrawl Madrid".
Follow the Instagram account @pubcrawl.madrid
https://instagram.com/pubcrawl.madrid
Visit the website: https://pubcrawl.madrid/es/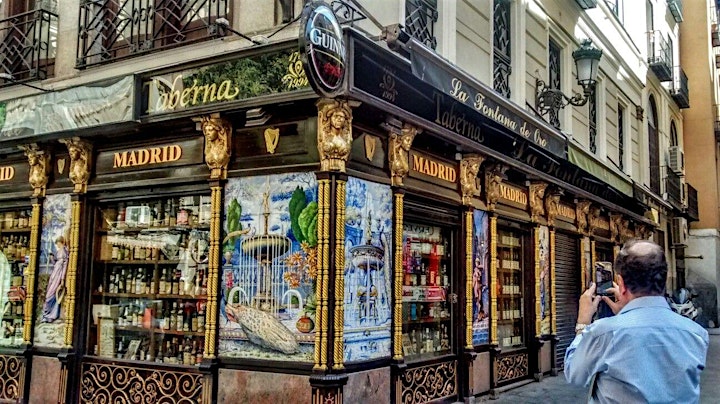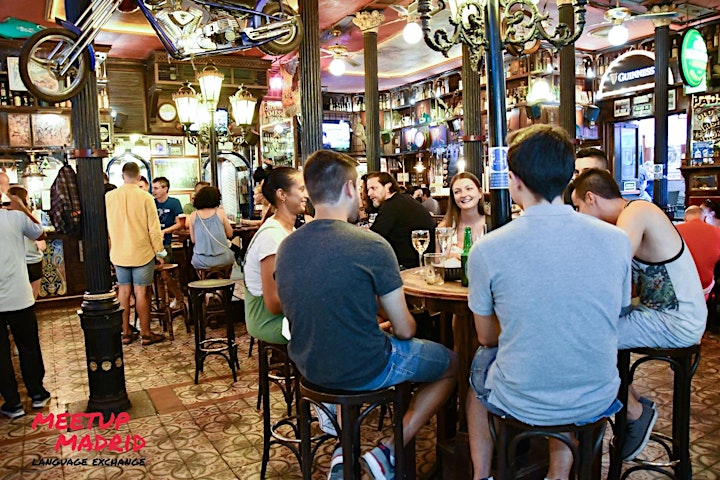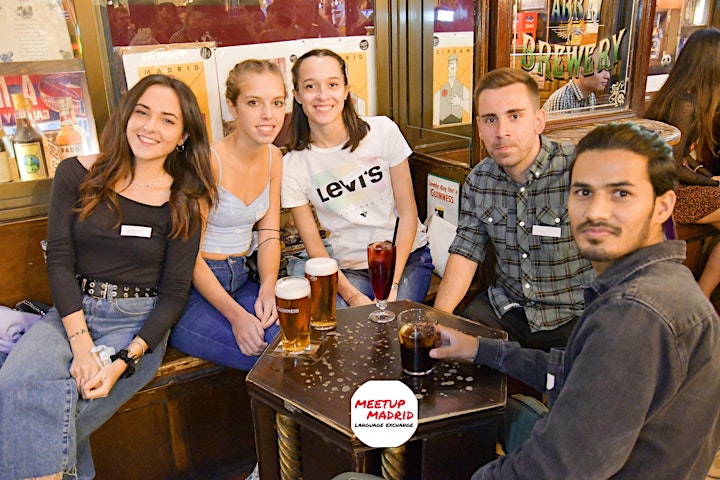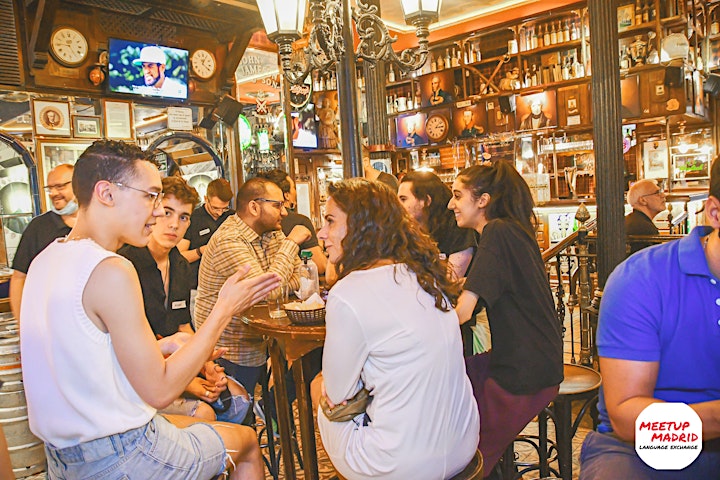 Fecha y hora
Ubicación
La Fontana de Oro
1 Calle de la Victoria
28012 Madrid
Spain