Este evento ha finalizado.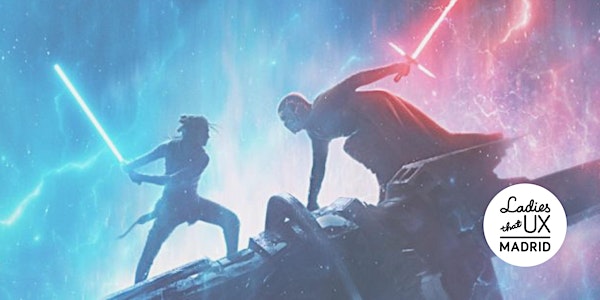 LTUX| La guerra de los roles: Product Managers vs Designers
Cómo mejorar la forma en la que Producto y Diseño trabajan juntos.
Acerca de este evento
¡Hola Lady !👋
Este mes venimos con una historia de amor, que además nos hace mucha ilusión compartir porque nos la cuentan unas personas a las que queremos mucho ❤️.
Hace mucho tiempo, en una galaxia muy lejana, en el planeta Telefónica Digital... se enfrentaron al reto de mejorar la forma de trabajar juntos producto y diseño. Jessica López, Silvia López y Ana López (diseñadora, pm y researcher, y no, no son hermanas!) nos contarán cómo llevaron a cabo todo un ejercicio de definición de roles y cuáles fueron los resultados.
Seguimos agradeciendo el apoyo de Open Innovation Community para hacer posibles nuestros eventos online.
Te esperamos el martes 23 de febrero  en el salón de tu casa (o donde te sientas más cómoda) a las 19:00. Hazte ya con tu entrada virtual (el día del evento te enviaremos el enlace para la conexión), y como siempre, ¡compártelo con más Ladies that UX! #sharingiscaring.
Ladies that UX es un evento Ladies first. Si quieres saber más sobre Ladies that UX, visita nuestra web, Twitter o Facebook. 
Somos una comunidad global con más de 70 grupos en ciudades como Boston, Berlin, São Paulo, San Francisco, Melbourne, Londres, Tapei o Milán. 
¿Te unes?