Este evento ha finalizado.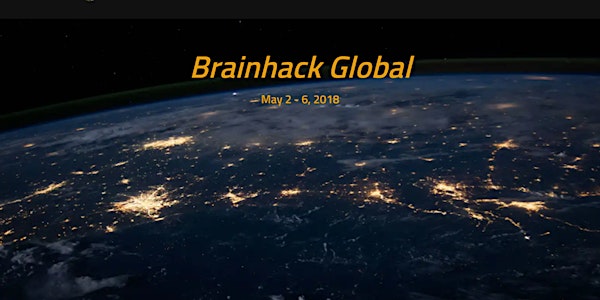 Madrid Brainhack Global 2018
Cuándo y dónde
Ubicación
ETSI Telecomunicaciones (UPM) Edificio A Avda. Complutense, 30 28040 Madrid Spain
Política de reembolso
Reembolsos hasta 7 días antes del evento
Descripción
A brainhack is an event that brings together people interested in the brain to work on projects related to neuroscience. Madrid Brainhack Global, as well as in other spots, aims to promote collaborations within Spain and to create an international community of scientists interested in the brain. We will also offer educational sessions, like hands-on tutorials on basic tools of open collaboration.

Brainhack is great for any level of expertise, this is an occasion to learn new methods, develop new skills, meet new people, and just have fun! During the event there will be unconference sessions, including presentations on ongoing projects of the participants, ideas that could seed future collaborations or panel discussions.
From the organization we will propose you some hacking-challenges, some of them could be published and others could be presented to prizes such as MATLAB Online Live Editor Challenge or the National Hackathon of e-Health in June. However, you can also bring your own data from your lab. personal projects, doubts about scripting...and your laptop!.
Finally, in this edition, you can work together with some of the main international references in computational neuroscience that will be with us during the event such as:
3, May:
11.00 - 13.30. Tutorial I: Basics of scripting (Bash, Python) + Creating and distributing Neuroimaging Tools in the Cloud with the QMENTA SDK. Albert Puente, Q-Menta Software Engineer.
14.30 - 17.00. Tutorial II: Human neural electrophysiological basics and its applications. Guillermo Asín-Prieto and Aitor Martínez, Neural Rehabilitation Group (Instituto Cajal, CSIC).
17.30 -19.30. Tutorial III: MRI Basics. Robert Austin Benn, Centro Nacional de Investigaciones Cardiovasculares (CNIC).
4, May:
11.00 - 12.15: Masterclass I: Big Data in neuroimaging. Analysis of 100.000 datasets in UK Biobank. Fidel Alfaro Almagro. FMRIB, Oxford.

12.15 - 13.30: Masterclass II: Advanced visualization tools for brain connectivity. Vesna Prchkovska, COO & Co-founder of QMENTA.
16.00 - 17.00: Masterclass III: The whole-brain dynamics underlying different brain states. Prof. Gustavo Deco, Univ. Pompeu Fabra.
17.30 - 18.30: Masterclass IV: Exo-eskelethon, prothesis andneuro-rehabilitation. Prof. José Luis Pons, Neural Rehabilitation Group (Instituto Cajal, CSIC).
Complete Programme: https://bit.ly/2qksqYG
Contact: jpmanzano@cnic.es
+ info: http://www.brainhack.org/global2018/
FAQS
- WHEN AND WHERE?
May 3-5, 2018, ETSI Telecomunicaciones (UPM), Madrid.
- HOW TO JOIN?
Places are limited, so register now to book yours. There is a registration fee of €15 which will cover coffee, snacks and lunch in the university canteen. Also the social event of the first day will be covered.
IMPORTANT: After registration, fill the following survey. It would be helpful for the organization.
- WHO IS IT FOR?
We are inviting anyone from neuroscience, computer science, engineering, biology, mathematics, philosophy, psychology, statistics, art and many other areas to work on innovative projects related to the brain.