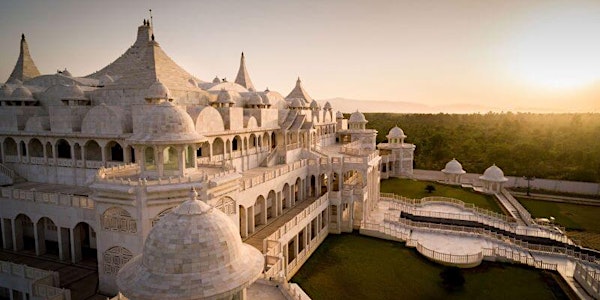 Múltiples fechas
MANIFEST UNIVERSAL INTELLIGENCE, MANIFEST DIVINE PROTECTION
Evolucionar a la Sabiduría Eterna y crecer en Consciencia, hacia un estado de paz, amor, alegría e Iluminación.
Fecha y hora
mié., 9 de mar. de 2022 18:00 - dom., 10 de dic. de 2023 16:30 EST
Ubicación
Faena Hotel Miami Beach 3201 Collins Avenue Miami Beach, FL 33140
Política de reembolso
Contacta con el organizador para solicitar un reembolso.
La tarifa de Eventbrite no es reembolsable.
Acerca de este evento
A Virtual Live Mystic Process by Sri Preethaji, India
Sunday
1:00 pm - 4:30 pm
Faena Hotel Miami Beach
3201 Collins Avenue, Faena District
Miami Beach, FL. Please bring headphones and a fully charged cell phone if you need Spanish translation, 33140.
Please arrive no later than 12:45 Pm with your event registration confirmation.
Valet parking is available, or you may self-park one block away.
For inquiries, please email ekammiami@gmail.com, WhatsApp 3054588862
Dates of each monthly Manifest.
On this spiritual journey, you will...
FEBRUARY 12 – MANIFEST ANAHATHA FLOWERING – MANIFEST SOULMATE
MARCH 12 – MANIFEST PRAJNA KSHETRA ACTIVATION – MANIFEST INTELLIGENCE
APRIL 9 – MANIFEST UNIVERSAL INTELLIGENCE – MANIFEST DIVINE PROTECTION
MAY 14 – MANIFEST PURIFICATION OF 3 DIMENSIONS – MANIFEST FLOW
JUNE 11 – MANIFEST MYSTIC ABUNDANCE – MANIFEST WEALTH
JULY 9 – MANIFEST MANOMAYA KOSHA HEALING – MANIFEST FAMILY HARMONY
AUGUST 13 – MANIFEST CHAKRA POTENTIAL – MANIFEST DIVINE EXPERIENCES
SEPTEMBER 10 – MANIFEST KARMIC CLEANSING – MANIFEST ACHIEVEMENT
OCTOBER 8 – MANIFEST GOOD KARMA – MANIFEST PURPOSE
NOVEMBER 12 – MANIFEST GENERATIONAL HEALING –MANIFEST AWAKENED PARENTING
DECEMBER 10 – MANIFEST BEGINNING ENERGIES – MANIFEST MIRACLES