Este evento ha finalizado.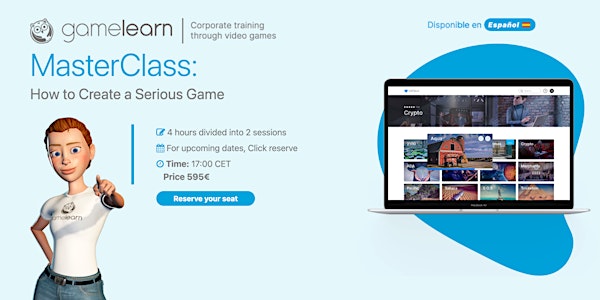 Masterclass: How to create a Training Videogame
2 sessions of 2 hours from 5pm to 7pm Tuesday and Thursday
Política de reembolso
Contacta con el organizador para solicitar un reembolso.
Acerca de este evento
Para esta Masterclass en Español AQUÍ
Game-based Learning is the most engaging and effective way to teach skills and ensure greater knowledge retention amongst adult learners.
Because we believe so passionately in the power of Game-based Learning in adult education—for the first time ever—we want to share our over 15 years of expertise in Serious Game creation with the world.
Course content: What you will learn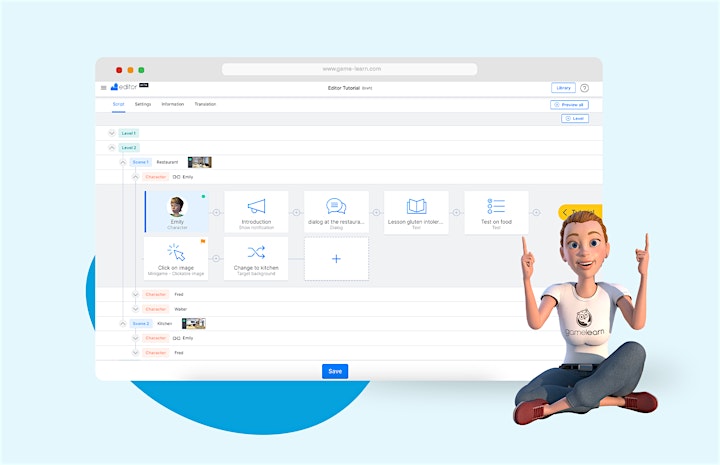 Structuring your content for Game-Based Learning
How to adapt your learning materials to create Game-based Learning experiences.
How to plan, chunk, and format your content to be included in a Serious Game.
How to create immersive, engaging simulations that work to change behavior in the real world.
Storytelling for effective Learning Design
How to apply Gamelearn's Game-based Learning formula effectively to your course.
How storytelling and experiential learning can be used to foster better retention and engagement in your learners.
Tools to build customized video game courses
How to create 3D interactive environments without having to write a single line of code.
How to use the industry's most innovative serious game development tool to build your courses.
The Academy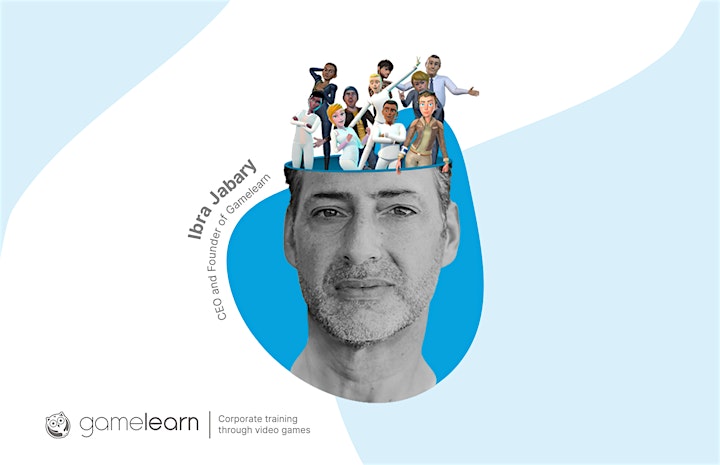 This Masterclass will be taught by the Gamelearn Academy, the team of experts in Game-Based learning development, charged with sharing our knowledge and experience with new game creators. Headed by Ibrahim Jabary, CEO and Founder of Gamelearn, the team will guide you in understanding the methodology behind the most award-winning catalogue of corporate training video games on the market.
Since 2004, Ibrahim has been creating interactive and engaging Game-based Learning experiences for people across the globe. This is the first time we will share the inner workings behind his training video games for adult learners with the world. Join us on our mission to "make learning fun again."