Este evento ha finalizado.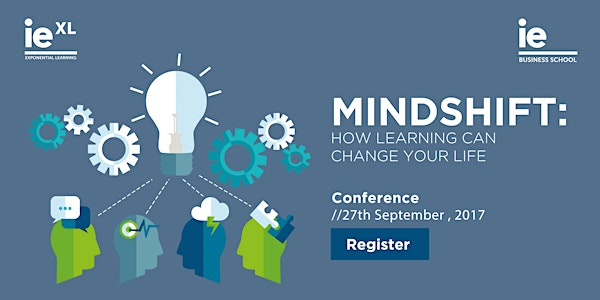 Mindshift: how learning can change your life
Cuándo y dónde
Ubicación
IE Business School Aula E108 - Maria de Molina 4 Madrid 28006
Descripción
At a time when we are constantly being asked to retrain and reinvent ourselves to adapt to new technologies and changing industries, the debate between Dr Barbara Oakley and Dr Javier DeFelipe how we learn and how to make the most of our brain will show how we can uncover and develop talents we didn't realize we had--no matter what our age or background.
Dr. Javier De Felipe, Neurocientist and Research Professor at the Instituto Cajal (CSIC), Madrid, Spain, expert in the microanatomy of the cerebral cortex and a leading researcher of Nobel Prize Winner, Ramón y Cajal, the father of modern neuroscience.
Dr. Barbara Oakley, Engineer and Engineering Professor at Oakland University in Rochester, Mich., Ramón y Cajal Distinguished Scholar of Global Digital Learning, McMaster University, is the author of the popular online course "Learning how to learn", with 2 million participants.
Drawing on the latest neuroscientific insights, Dr. DeFelipe and Dr.Oakley will guide us past simplistic ideas of "aptitude" and "ability," with little consideration about how we can change. On the one hand professionals in a given job, feel they constantly need to re-invent and refresh their knowledge and skills to stay current; on the other hand some people may feel like they're at a disadvantage if they pursue a new field later in life; yet those who change careers can be fertile cross-pollinators.
It is our pleasure to invite you to this conference organized by IE Exponential Learning & IE Business School Executive Education where we will discuss how mindshift can help us change and grow.