Este evento ha finalizado.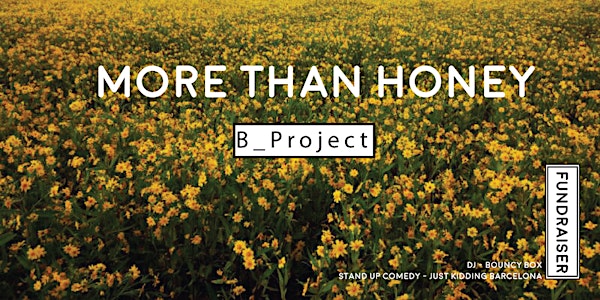 More Than Honey- B_Project
Cuándo y dónde
Ubicación
Green FabLab Ctra. BV-1415 (Horta-Cerdanyola), km 7 Cerdanyola del Vallès 08290 Barcelona Spain
Política de reembolso
Contacta con el organizador para solicitar un reembolso.
Descripción
About a tenth of humanity lives in rural India, making it a focal point for issues of national and international concern. Needlab , In collaboration with Opensource Beehives and Fabcity Research Lab, initiated a project with Think Peace-World, an NGO working in 235 villages in Araku valley, Andhra Pradesh, India, by building an apiary for the region to develop a sustainable community.
This fundraiser is to raise money to make and install 60 bee hives in the proposed apiary which will supplement the income of the tribal people in Araku valley.
Fundraiser Brunch - is scheduled to be hosted at 16:00 hrs on 28th May, at the green Fablab Of the, Can Valldaura estate, 20 minutes from the city of Barcelona, perfect background to learn about the importance of bees.
Entertainment
DJ - Bouncy Box
LIVE MUSIC
Stand up comedy - Just kidding Barcelona.
Adopt a Hive - One can adopt a hive which will in turn fund the installation of the bee-hives in the apiary. The donor's name will be displayed on the bee-hive and they can monitor the health of the hive they adopted, by looking at the sensor data on the Needlab Website.