Este evento ha finalizado.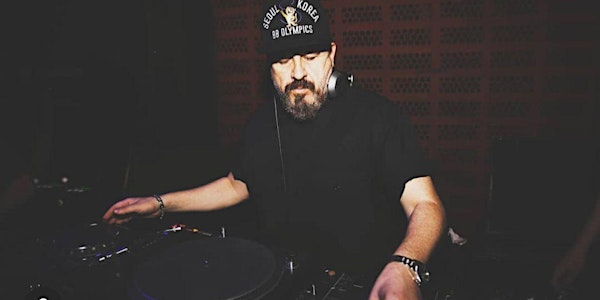 Raima evenings - Rooftop - HALLOWEEN edition
Dj + Music + Rooftop + Art
Fecha y hora
vie., 29 de oct. de 2021 18:00 - 22:00 CEST
Ubicación
Raima 27 Carrer Comtal 08002 Barcelona Spain
Política de reembolso
Contacta con el organizador para solicitar un reembolso.
La tarifa de Eventbrite no es reembolsable.
Acerca de este evento
-PARA ASISTIR SERÁ IMPRESCINDILE PRESENTAR EL QR DEL CERTIFICADO DE VACUNACIÓN.-
-NO ES UNA FIESTA DE DISFRACES, PERO VEN DISFRAZADO !!!! -
En una localización magnifica, situada en pleno centro de Barcelona, la tienda Raima, ademas de ser uno de los principales estableciminetos dedicados a la papeleria en su maxima expresion, siempre se ha caracterizado por apoyar y promover eventos relacionados con la cultura y el arte. Su cuarta planta y su correspondiente terraza, son ya un referente en este sentido. Ahora el equipo Raima quiere impulsar un nuevo evento en colaboración con la artista Natalia Politowa y uno de los personajes clave de la electronica de la ciudad, Kosmos, bajo el nombre de "Evenings at Raima". A la cuarta planta y la terraza, se suma la espectacular sobreterraza, para llenarlas de una fusion de sonidos electronicos de vanguardia a cargo de los principales artistas de la ciudad, con las tendencias más avanzadas dentro del mundo del arte. Para la inauguración de dicho evento contaremos con la presencia de los citados artistas, Natalia Politowa con Monique Van Steen y dj. Kosmos & Aggro music.
-----------------------------------------------------------------------------------
-TO ASSIST A QR OF THE VACCINATION CERTIFICATE WILL BE REQUIRED.-
In a magnificent site, located in the heart of Barcelona, the Raima store, appart from being one of the main establishments dedicated to stationery at its best, has always been known by supporting and promoting events related to art and culture. Its fourth floor and its corresponding terrace are already a benchmark. Now the Raima team wants to promote a new event alongside artist Natalia Politowa and one of the key names of the city's electronica, Kosmos, under the name "Evenings at Raima". A spectacular upper terrace is added to the fourth floor and the terrace, to fill them with a fusion of avant-garde electronic sounds by the city's main artists, with the most advanced trends in art. For the inauguration of the event we will have the aforementioned artists, Natalia Politowa with Monique Van Steen and dj. Kosmos & Aggro music.