Este evento ha finalizado.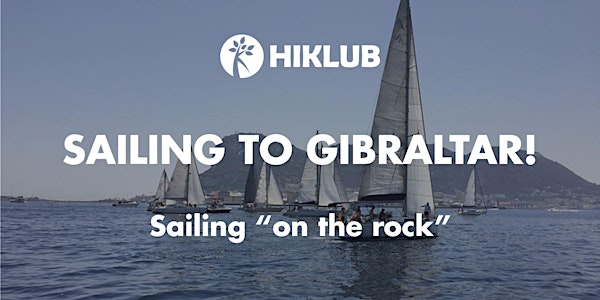 Sailing Experience VIP
Sailing Experience VIP
Cuándo y dónde
Ubicación
Av. de la Marina, 2 2 Avenida de la Marina 11310 San Roque Spain
Política de reembolso
Contacta con el organizador para solicitar un reembolso.
La tarifa de Eventbrite no es reembolsable.
Acerca de este evento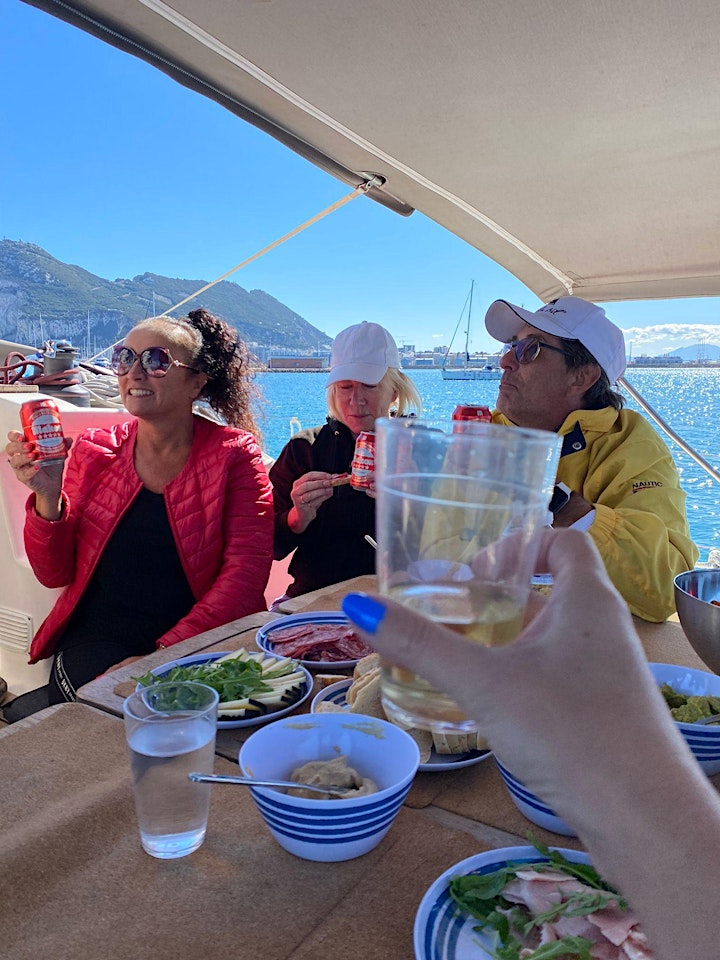 Ahoy!
Do you want to join the next Sailing Experience VIP? We continue sailing! You don't need previous experience!
---Our whatsapp group: https://chat.whatsapp.com/Hzb1BFDFV5uFreOPg2BrG9---
- One instructor fully dedicated to teach you how to sail in a 44feet cruising sailing boat during the Sailing Experience.
- A boat trip from Sotogrande to Gibraltar with just 8 people + 1 instructor onboard, so hurry up to book your place!
- Training for 7 full hours on the sea, from 10.30h to 17.30h, perfect timing to sail, and to see the sunset on board and Gibraltar on the background!
- Insurance of accidentes and liability insurance are included.
There're 8 places available each Sunday.It's important to book your place in advance (the boat needs to know how many people is coming to arrange the everything).
Places are available until sold out and last day to book is 24h before the event. It would be recommendable to book before Wednesday-Thursday, because there are required six people minimun to carry on with this activity, otherwise the club will cancel it.
What's important to bring/to know?
- Water/drinks & Food (sandwiches are good, but you can use the kitchen on board)- Sunglasses and suncream.- Be on time, 10:00 at the meeting point, to meet the others and get onboard- That's all! Smile and enjoy!
Remember, you are helping to create hiklub.comThis activities are a test, to prove that tourism can contribute directly to help the environment 🌍Last weekend we planted 36 trees thanks to the bookings you did for the sailing experiences ⛵Please spread the word about Hiklub, the more we are the better activities and bigger positive impact on the earth!! 🌲
You can follow us here:
https://www.facebook.com/HiklubLtd
https://www.instagram.com/hiklub_ltd/
https://www.meetup.com/es-ES/hiklub
https://www.linkedin.com/company/hiklub
https://www.youtube.com/channel/UCO-msqLytPJLngae9aNDLIg
⛵⛷️🪂🏄🏾‍♀️🏇🏾🧗🏽‍♂️🚵‍♀️🌲😍
hashtag#tourism hashtag#experience hashtag#help hashtag#environment hashtag#hiklub hashtag#affinity hashtag#nature hashtag#sailing
Hiklub is an out-of-the-box platform where you can organize and participate in activities, with two key differences from other platforms ... Affinity and helping environment!
Therefore, we would like you to help us improve our algorithm by filling out two forms, one before the event and one after. If you register for this sailing activity, we will contact you by email or phone to share a link to the test
The data is private, non-transferable and without promotional purposes. The information will only be used to improve the algorithm, and we will provide you with the results of the algorithm so that you can review its usefulness and give us your opinion. Of course, the forms are 100% voluntary.
See you!
---
(ES)
¡Hola aventurer@!
¡Seguimos navegando!
No hace falta experiencia previa, aquí se viene a ¡aprender y disfrutar!
Nuestro instructor se dedicará a enseñarte a navegar en un barco de vela de 44 pies, durante la actividad.
¿En qué consiste?
- Será una excursión en velero por Málaga, con 8 personas por barco más el instructor, ¡date prisa en reservar tu plaza!- Clase de vela de 7h en el mar, de 10.30h a 17.30h, una hora perfecta para no tener que madrugar y poder ver el atardecer con Gibraltar de fondo. Seguro de accidentes y RC incluido.
Hay un total de 8 plazas disponibles para cada domingo. Es importante reservar la plaza con antelación para que el barco pueda organizarse. Las plazas estarán disponibles hasta fin de ventas o hasta 24h antes del evento.
¿Qué necesitas saber/traer?- Agua / bebida.
- Comida (bocadillos está bien).- Gafas de sol y crema solar.- Ser puntual, sobre las 10:00h en puerto de Sotogrande, para conocer al resto de participantes y prepararlo todo.- ¡Sonreír y disfrutar!
Hiklub es una plataforma que estará disponible próximamente, en la cual podrás organizar y participar en actividades con dos grandes diferencias respecto a otras plataformas... ¡La afinidad y la ayuda al medioambiente!Por ello, nos gustaría que nos ayudaras a mejorar nuestro algoritmo mediante la realización de dos formularios, uno previo al evento y otro posterior. Si te registras en esta actividad de navegación, entraremos en contacto contigo mediante correo o teléfono para proporcionarte un enlace al test. Los datos son privados, intransferibles y sin fines publicitarios.La información será utilizada únicamente para mejorar el algoritmo, y te proporcionaremos los resultados del mismo para que compruebes su utilidad y nos des tu opinión. Por supuesto, los formularios son 100% voluntarios.¡Nos vemos!