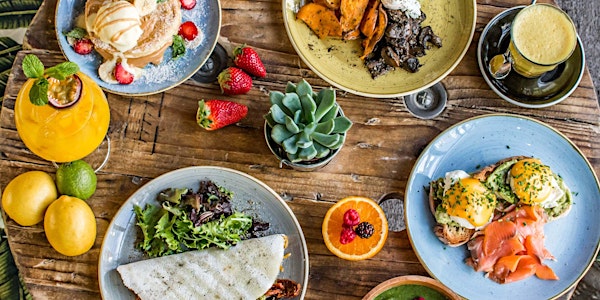 Múltiples fechas
SATURDAY INTERNATIONAL BRUNCH
Join us at La Flaca for an exclusive brunch: taste delicious food and make new international friends
Fecha y hora
sáb., 17 de dic. de 2022 12:00 - sáb., 1 de jul. de 2023 14:00 CET
Ubicación
La Flaca 83C Carrer de Muntaner 08011 Barcelona Spain
Acerca de este evento
This Saturday we are going to one of the most exclusive COCKTAIL BAR in Barcelona LA FLACA for an delicious international BRUNCH.
This is an event for anyone who wants to get out for SATURDAY morning to meet people, make new friends and taste delicious food 🥪🍳!
📍Carrer Muntaner 83C, Barcelona (Eixample)
It is a place with a lot of space, cozy sofas and tables, and they also play good music! The restaurant has good food and cocktails 🍸 ( good value for money). Check the BRUNCH MENU here
🤳🏻Show your e-ticket to the event organizer at the door.
Looking forward to seeing you!
🎉You have FREE entrance to DUVET CLUB 🪩from 12 am till 1:30 am with GUESTLIST LISTA MARYWAVE: https://www.fourvenues.com/marywave
🚨Join our whatsapp group ERASMUS FRIENDS BARCELONA: https://chat.whatsapp.com/G2vANeB9TeNEmI51iwEIHw
🚨Become a member for FREE on our website ERASMUS FRIENDS BARCELONA: https://marywavewebs.wixsite.com/erasmus-friends-bcn
We also organize group HIIT workouts🏋🏻, Pool🎱, darts🎯 & beerpong🍻, excursions and getaways✈️, brunches 🥘, parties🎉... and many more
💬Contact the event organizer if you want us to organize a private activity / event for you (& your friends)
Acerca del organizador
Erasmus Friends Barcelona is here to make sure this will be the best experience of your life.
We organize plenty of FUN ACTIVITIES such as free guide tours, meetups, free welcome dinners, weekend trips, parties, brunches, picnics, cruises, group workouts, professional networking sessions, career advice, and much more.
We also organize PRIVATE EVENTS: private parties, anniversaries & celebrations, trips, etc. Get in touch!!
Link to whatsapp group: https://chat.whatsapp.com/G2vANeB9TeNEmI51iwEIHw