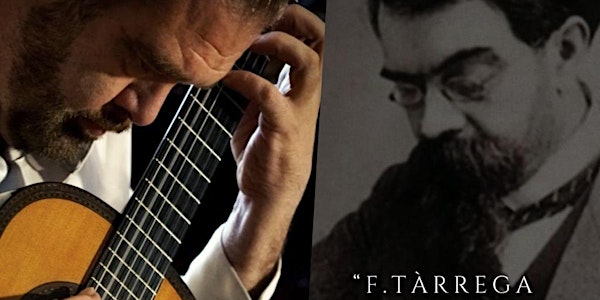 SERGI VICENTE - CASTELLÓ D'EMPÚRIES
El Renaixement de la Guitarra, un autèntic Tribut a Francesc Tàrrega amb una guitarra original d'ANTONIO TORRES de 1862.
Por Mediterranean Guitar Festival
Fecha y hora
sáb., 2 de sep. de 2023 21:00 - 22:00 CEST
Ubicación
Basílica de Santa Maria de Castelló d'Empúries 1 Plaça Mossèn Cinto Verdaguer 17486 Castelló d'Empúries Spain
Política de reembolso
Contacta con el organizador para solicitar un reembolso.
Acerca de este evento
1 hora

Entrada electrónica móvil
Més de 30 anys d'experiència professional avalen la seva trajectòria com a intèrpret a tots els àmbits de la música clàssica. La seva formació ha comptat amb prestigiosos mestres com D. Russell, J. Tomàs, J. L. Rodrigo, L. Brouwer, A. Pierri, Pepe Romero, etc. També aprofundeix en estudis de direcció i interpretació en diferents estils i especialitats musicals.
Fundador i Director de l'Orquestra de Guitarres de Barcelona desenvolupa una extensa tasca pedagògica com a Professor del Conservatori Superior de Música del Liceu i impartint habitualment cursos i màster classes.
Desenvolupa una intensa activitat concertística, en recitals de guittarra sola i com a solista amb orquestra. A l'àmbit de la música de cambra ha tocat amb reconeguts intèrprets i formacions.
La seva discografia inclou sis CD d'una gran acollida comercial. Ha efectuat nombrosos concerts i enregistraments per a ràdio i televisió a tot Espanya i altres països d'Amèrica, Àsia i Europa; actuant a prestigioses ciutats com: Moscou, l'Havana, Bogotà, Santiago de Xile, Bombai, N. Delhi, París, S. Francisco, N. York, Caracas, Lisboa, Viena, Roma, Sophia, Frankfurt, Londres, Pekin, Xangai , etc...
Recentment l'Ajuntament de Barcelona li ha concedit una "Menció d'Honor" pel seu treball pedagògic i de difusió cultural de la ciutat.
Acerca del organizador
Our Mediterranean Guitar Festival brings you the best guitar sounds in the most emblematic churches in the Catalan coasts.
More than a hundred concerts from June to October, all of them with the Spanish guitar as the centre of attention, be it a soloist, a duet a quartet or other formations. By various well-known artists with a long-lasting and recognised concert background, who will delight the whole audience.
Find us in up to ten different Catalan villages, ranging from Costa de Barcelona, to Costa Brava and Costa Daurada.
Don't miss the best Spanish guitar melodies this summer!