Información sobre el evento
Experimental pop-up of clothes, art, DJ set & visuals. Biskit is a unisex concept label exploring the intersection of art and design.
Acerca de este evento
An experimental event mixing art, design, light, DJ set & visuals will take place in the industrial-style basement of MOB Bailén, creating the perfect atmosphere to get immersed in the introspective world of BISKIT. Taking inspiration from India's entry into the space race, 'Spaced Out' explores a world on the brink of interstellar migration.
BISKIT is a unisex label born in Brooklyn and now based in India, dedicated to explore the intersection of art and design. As a concept-driven unisex clothing label, all their pieces are designed to be shared, unique, and can be worn by anyone.
Harsha Biswajit is one of BISKIT's founder and visual artist, who started his creative journey in India and moved to New York in 2021, where he developed his fine-art career before moving to Barcelona. Shruti Biswajit is the other founder, who studied International Fashion Design, lived in New York and Milán, and started her own studio when moving to Madras, India. You'll be able to meet the two creative minds behind BISKIT at the pop-up!
To take you on a journey into outer space, BISKIT has created a cool vibe for you all with a live DJ set by 'Suru Plus-Two' playing some chill downtempo intergalactic tunes, some tasty bites from our dear friends at Café Fosc and Rena's as well as refreshing drinks from the newest hard seltzer kid in town - FLAVA!
Important: Covid protocol.
Each individual and/or organisation running an event taking place at MOB spaces, must have, accept and be committed to the COVID-19 events protocol. All those attending the event must:
Use hand sanitisers at the entrance of the event, at the 'check-in' point.
Listen carefully to the MOB team's explanation of the protocol and COVID-19 measures to the attendees and event's guests.
Use the mask during the whole event. Masks may only be removed when attendees are drinking or eating and as long as they keep a safe distance.
Respect a minimum distance of 1.5 metres.
Please note that:
MOB reserves the right to ask those not complying with the COVID-19 events protocol to leave the event.
The MOB team will supervise the implementation of the protocol during the event to ensure that it is followed.
Check our Website! https://mob-barcelona.com/event/spaced-out-by-biskit-pop-up/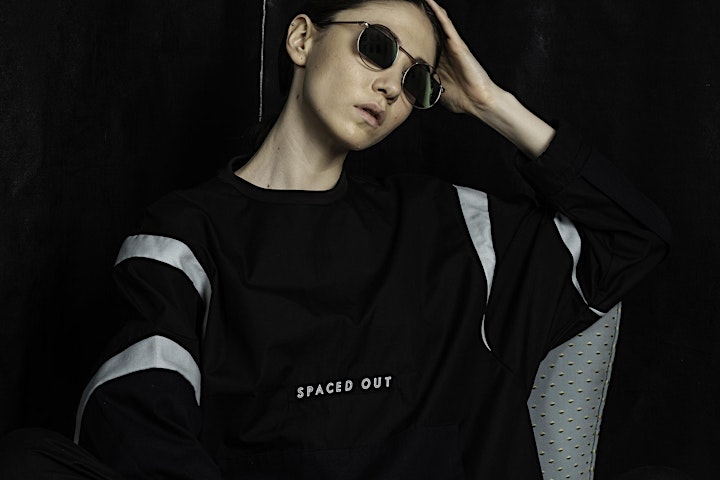 Organizador de SPACED OUT by BISKIT Pop-Up
MOB, Makers of Barcelona are two coworking spaces building communities to innovate together for impact.