Este evento ha finalizado.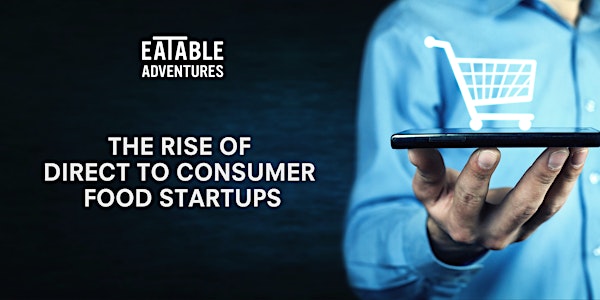 The rise of Direct To Consumer Food Startups
Learn about successful online Direct to Consumer startups in the food sector and how to invest in this model.
Acerca de este evento
COVID has changed our shopping patterns and its becoming increasingly evident this reality will not be reversed. After a spike of mobility restrictions and the closings of HORECA establishments, people has radically changed the way they consume. Food consumption has moved homes and online sales have exploded. Unfortunately most food companies have been caught off guard due to a lack of advanced Direct-to-Consumer deployments.
During these tough times, agility is more important than ever. Therefore, food companies shall seek collaboration with disruptive startups in order to adapt their operations to this new paradigm as soon as possible. Without a doubt, startups have solutions bigger brands are looking for, and working with them is crucial if they want to adapt quickly and efficiently to meet new consumer demands.
At Eatable Adventures, we want get further insight into online models and what kind of opportunities present as markets reopen after this crisis. For this reason, next May 7th we will be discussing "The rise of DTC Food Startups" in which we will learn more about this online Direct to Consumer models, how this segment has changed during COVID and how it will develop in the future.
For this we will gather a number of relevant guest startups such as Cortilia, the popular D2C service for direct sales that connect farmers with consumers. Emna Neifar, Chief Commercial Officer of this leading startup, will present the key items that led them to succeed and how they have adapted in this era. Ivan Farneti, Founder and Managing Partner of Five Seasons Ventures, an investment fund with a solid investment thesis based on online models that is proving successful these days, one of their portfolio companies, YFood, has just received an investment of 16 million in the midst of the COVID crisis.
----------------
Panellists:
Jose Luis Cabañero, CEO & Partner, Eatable Adventures
Emna Neifar, Chief Commercial Officer, Cortilia
Ivan Farneti, Founding Partner, Five Seasons Ventures