Este evento ha finalizado.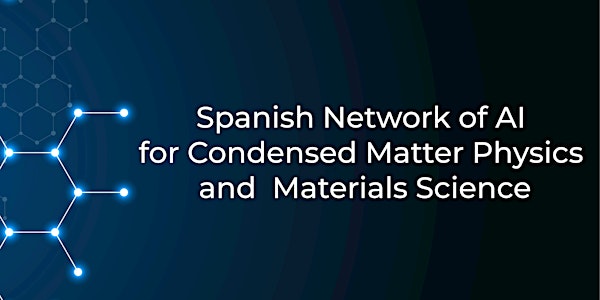 Ultrafast photonic reservoir computing
Seminar by Prof. Miguel Cornelles Soriano (Universitat de les Illes Balears)
Por Seminar of the Spanish Network of AI for condmat & materials science
Cuándo y dónde
Fecha y hora
jue., 17 de mar. de 2022 8:00 - 9:00 PDT
Acerca de este evento
Abstract: As a result of the increasing computing demands of our globally connected society, novel computing paradigms are on the rise. A promising candidate to tackle this challenge is the so-called neuro-inspired computing, which targets the goal of transferring computational mechanisms used by biological brains to hardware systems beyond the Von Neumann architecture. In this talk, I focus on the neuro-inspired concept of reservoir computing. I present a reservoir computing architecture based on a nonlinear photonic system, implemented by a single semiconductor laser with delayed feedback. Via time-multiplexing, a complex nonlinear network can be emulated using only a single physical node. Neuro-inspired computational concepts like reservoir computing can now be implemented in telecommunication-compatible photonic hardware, with high speed and energy efficiency and exhibiting excellent computing performance. This provides interesting perspectives for applications in optical telecommunication systems.