Este evento ha finalizado.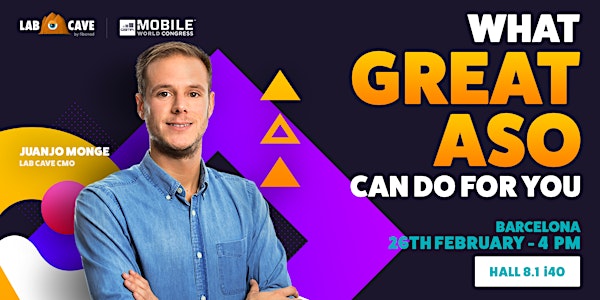 What great ASO can do for you
Cuándo y dónde
Ubicación
Hall 8.1, i40, Fira Gran Vía s/n Carrer de l'Alumini 08908 Barcelona Spain
Descripción
Check what a great ASO can do for you
Considering high CPI costs, UA fraud and that 65 -80 % of global downloads comes from searches, discoverability and optimization, both part of ASO, are becoming key in any growth strategy.
In a 20 min meet- up with Juanjo Monge, CMO at Lab Cave,by Fibonad, we'll talk about Lab Cave's expertise in ASO, with more than 350 games launched in the markets and +150m organic downloads, without running any UA. We'll also share how our experienced ASO team works, how our ASO-bot, a proprietary technology based in AI and machine learning, helps us out with this task!
Learn why big companies, like Digital Legends and IGG, trust our services! Q&A will follow up the session!