Este evento ha finalizado.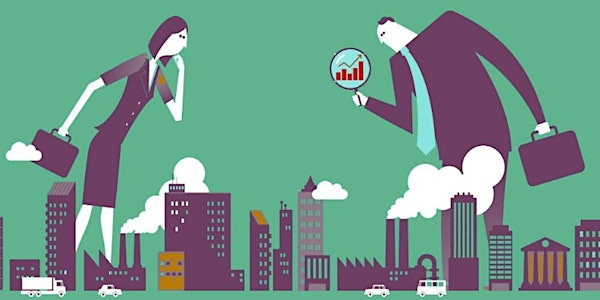 "Why INVEST in Search Funds?". Webinar + Networkin
Learn about Search Funds, an asset class that is booming worldwide
Política de reembolso
Reembolsos hasta 1 día antes del evento
Acerca de este evento
Learn about Search Funds, an asset class that is booming worldwide as it has consistently beaten Private Equity and Venture Capital returns in the past 10 years!
We will start with a 1 hour webinar with a Panel of Serial-Search-Funds-Investors, that will help us understand the pros and cons of this investment and how to get started with it. Panelists:
- Simon Bores: INSEAD MBA`10J, Co-Funder of Istria Capital
- Jose Martín Cabiedes: Entrepreneur in Residence at INSEAD, CoFounder Cabiedes&Partners SCR
- Enrico Arietti: INSEAD MBA'12J, Managing Partner of SF Club
Afterward, assistance will have the chance to "walk" into meeting rooms and network in the Airmeet platform. Get familiar with Airmeet and get access to the quick user guide by clicking here.
These meet-ups will be a fun way to reconnect with INSEAD mates and will lead to new learnings as well as new business opportunities!
- INSEAD MEMBERS: from €1, the donation you want.
- INSEAD non-members and Ryder Club members: 10€.
Limited places (100). The money raised will be used to promote social aid actions in the face of situations caused by the pandemic. Link to the Airmeet platform will be sent 1 day before the event.
Preguntas frecuentes
¿Cómo puedo contactar con el organizador si tengo preguntas?
Puedes llamar al 638 795 292 o escribir a secretaria@insead.es
¿Cuál es la política de reembolsos?
Se devolverá el 100% de la entrada si avisas con 24 h de antelación a la hora del evento
¿Debo llevar mi entrada impresa al evento?
No es necesario. El evento es online
¿Puedo actualizar mi información de registro?
Sí, puedes actualizar tu información en https://www.insead.edu/ entrando en MyInsead y cambiando tus datos
¿Puede no coincidir el nombre que aparece en mi entrada con la persona que asiste?
Sí, pero la persona que asista debe ser socio si has comprado una entrada de socio