Este evento ha finalizado.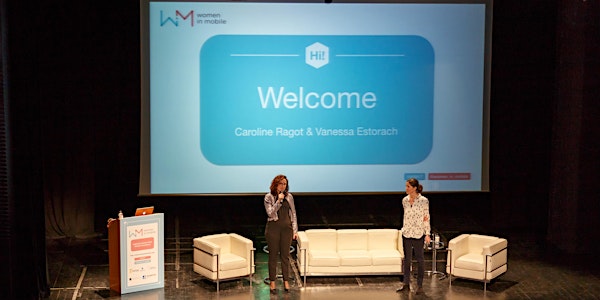 Women in Mobile, 2018
Cuándo y dónde
Ubicación
Espai Francesca Bonnemaison Sant Pere Més Baix, 7 08003 Barcelona Spain
Política de reembolso
Reembolsos hasta 7 días antes del evento
Descripción
Get inspired by Mobile Women.
Personalization through AI, boosting opportunities for tailored experiences.
The 2018 edition of Women in Mobile will focus on Personalization Through AI.
Speakers:
Tilke Judd - Google
Lisa Falco - AVA
Raphaëlle Dessein - BlaBlaCar
AI panel discussion
The Women in Mobile 2018 Award, powered by AirB'n'B, is conceived to offer recognition to a feminist program that works to strengthen the role of women in STEM areas. Candidates have been preselected by Women in Mobile and an internal vote has been carried out through the WiM community. The winner will be announced during the event.
Post-event networking with food and drinks
Around the world, there are amazing women behind mobile startups, key leaders in the app industry. This event is the perfect opportunity to learn from some of these leaders and listen to their mobile success stories. Our speaker line-up is 100% women. We also appreciate our male colleagues, who are more than welcome to attend and contribute.
Click for more information about the event.

Registration starts at 19:00
This event is made possible thanks to the generous work of many volunteers and the contributions of several sponsors. The data you input for registration will be used exclusively for managing the event and may be used to send you commercial information of products and services provided by the event sponsors and the Women in Mobile community. By registering for this event you accept these conditions.