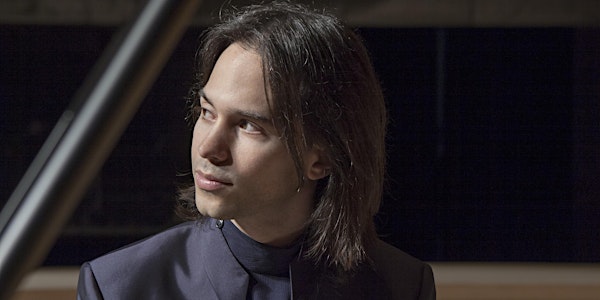 Horacio Lavandera Piano Evening - Los Angeles @ZIPPERHALL
Horacio Lavandera Piano Evening - Los Angeles @ZIPPERHALL
When and where
Location
Zipper Concert Hall 200 South Grand Avenue Los Angeles, CA 90012
About this event
"In the same way that Wynton Marsalis represents Jazz in the U.S., Lavandera represents classical music in Argentina". Keith Widyolar, New York Latin Culture Magazine.
"Lavandera offered a stupendous demonstration of rhythmic strength and subtlety, and play of color across the surface and through the depth of the music." Richard Dyer, Boston Globe.
"His intelligence shines through everything he touches here." Colin Clarke, FANFARE MAGAZINE February 1, 2016.
Award-winning pianist Horacio Lavandera presents a program including work for piano by Dino Saluzzi and classic masterpieces by Mozart, Beethoven, Schubert, Mendelssohn, and Gershwin. American critic Ted Gioia (New York Times, Los Angeles Times) included Mr. Lavandera's ECM recording with music by Dino Saluzzi in the Top 20 Best Albums of the Year for 2015. The album was recorded in Oslo by the German producer Manfred Eicher.
Zipper Hall – Colburn School
May 12, 2020 7:30 PM
I
WOLFGANG AMADEUS MOZART (1756-1791)
12 Variations on "Ah! Vous dirai-je, maman" K.265 (300e)
LUDWIG VAN BEETHOVEN (1770-1827)
Sonata no.23 "Appassionata", in F minor, op.57        
Allegro assai                            
Andante con moto                    
Allegro ma non troppo – Presto
II
DINO SALUZZI (1935*)
Three pieces (U .S. premiere):
La Casa 13                  
Claveles                        
Donde Nací    
FRANZ SCHUBERT (1797-1828)
Moment Musicaux D.780, op. 94
Nr. 3 F minor
Impromptus D.899, op. 90                  
Nr. 1 Allegro molto moderato C minor
Nr. 2 Allegro E flat
FELIX MENDELSSOHN (1809-1847)
Variations sérieuses in D minor, op 54
GEORGE GERSHWIN (1898-1937)
Original improvisations:
Swanee
Someone to Watch Over Me
'S Wonderful / Funny Face
I Got Rhythm