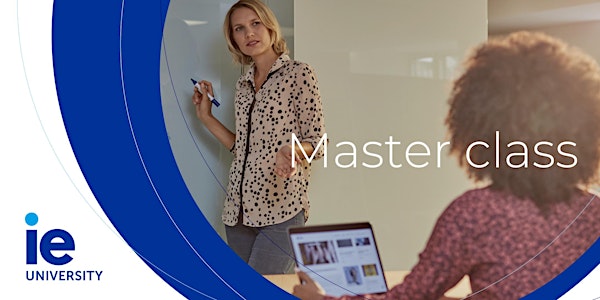 IE Masterclass in Munich: 'Artificial Intelligence: challenges and opportunities'
Face- to-face event
When and where
Location
WeWork - Office Space & Coworking Oskar-von-Miller-Ring 20 80333 Munich Germany
About this event
Join IE on November 8th for an event in the city centre of Munich.
That evening expert Robert Polding will share many helpful insights on Artificial Inteligence.  The session will be followed by a networking cocktail, so you will have the chance to connect with other ambitious professionals, meet IE team, IE Alumni and the speaker.  There is no fee to attend.
Masterclass Description:Artificial intelligence has the potential to evolve into super intelligence, which is something more intelligent than humans. That could mean it is the last and most important discovery in our history, and it could do anything we need.
It could also disrupt the job market and could be used for great good as well as unspeakable evil. In this talk, we will learn what the leading experts in the field are saying, and dispel some of the hype and myths surrounding AI. Artificial intelligence is the focus of Silicon Valley today.
All large technology companies are racing to find the best solutions to help us perform all manner of tasks. Artificial intelligence will be the ultimate enhancement of humans.
Professor biography: Dr. Polding is the academic director of the Batchelor in Data and Business Analytics. He holds a Ph.D. and MSc in Information Systems from The University of Sheffield and specializes in user experience design and development methodologies for creating online applications and online marketing strategies.
Research interests focus on Customer Centricity, developing quantitative models for analyzing organizations, and understanding what makes companies truly Customer-Centric.  Companies worked at include British Telecom, Indra, Greenpeace, and as a contractor for the Spanish Army. Previously, a lecturer in software design and development, digital anthropology, database design, information systems modeling, project management, data science, and big data analysis.
We look forward to seeing you there!