Event Information
Refund policy
Refunds up to 7 days before event
Grow your leadership capacity to be more adaptable and broaden your leadership range to have more impact.
About this event
Leadership for Business Agility (ICP LEA)
We are living in increasingly complicated times. It's a VUCA world (volatile, uncertain, complex and ambiguous) and traditional approaches to leadership and running organizations are simply not effective enough to navigate everything that is happening.
Put simply, top-down, directive, command-and-control leadership is not a successful strategy. VUCA environments need leaders who can ask the question:
If we have even more complex environments, what kind of leaders do we need? And,
What kind of leaders do we need to be?
We feel passionate about leadership and want to open a space where we can explore this subject with a group of people with diverse opinions.
This course is for you because the following leadership challenges are familiar to you:
Understand your role in the context of Business Agility.
Delve into team dynamics to motivate people consistently.
Grow as a leader in your organisation, and grow your organisation continuously
Adapt to current trends and challenges to make the right decisions.
Program Structure & Overview of 7 Sessions (17.5h)
Leadership and Agility in Context
Tapping into your Leadership Space
Connecting the Dots
Lead vs Following
Leading an Organisation
Leading a Transformation
Growing Your Leadership Capacity
Time Investment
7 x 2.5h weekly Sessions
1h each week for homework, reading, reflection and in depth self-development.
Prior to the course, you will have the opportunity to do the Strengthsfinder Assessment online, which we will then use throughout the course. You'll need about 1h for this.
30min Get to know each other call with your instructors; this is optional, but highly recommended.
Upon completion of this course you will have:
An understanding that you and your leadership colleagues may have to evolve/change/learn in order to adapt to the current challenges.
Gained an increased awareness of the leadership qualities that you have and how to leverage those qualities in a given context.
The tools to navigate and influence change within yourself, others and the broader organisation.
An understanding of the kinds of leadership that are more effective in agile environments.
We have observed that current practices and systems tend to be rigid and unfit for purpose. We believe transformation is needed, and this course explores different approaches to take.
What attendees said about the last course:
"It's been a very educational journey. It gave me the possibility not only to know how I can expand my skills but also to how to interact and manage teams in different situations, adapting yourself to get the most effective resolution. The teachers are fantastic and very professional. I highly recommend this course."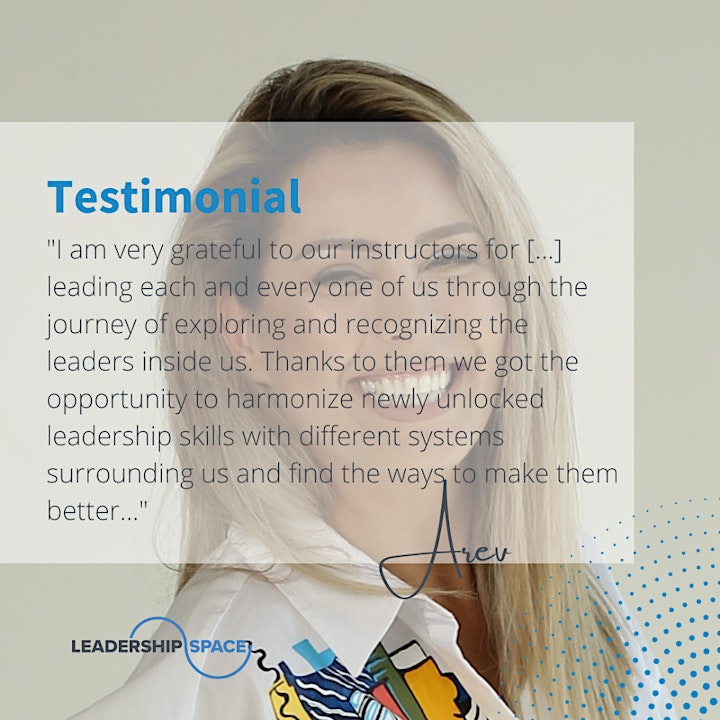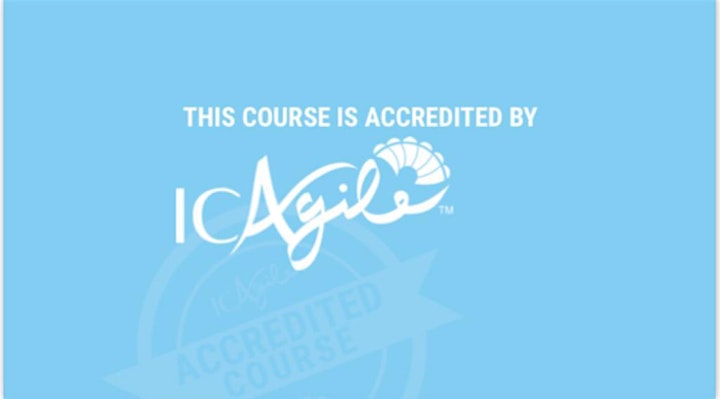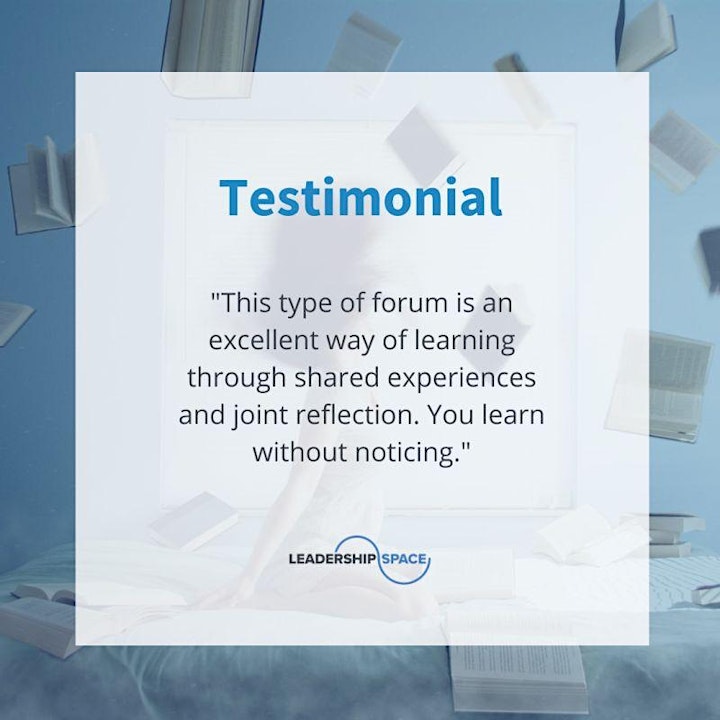 If you are affected by COVID, please reach out to us to discuss other pricing options.
Why are we passionate about Leadership:
"I believe in the power of our personal journey as continuous growth. Once I've realised that leader development is linked to personal development, it has become my mission to awaken the leader within all of us. Leadership is a fascinating discovery of how to adapt our strengths to current contexts in all its diverse colours. "
"I believe leadership does not happen in a vacuum. Everyone is capable of leadership and it manifests itself in different ways depending on the people and how they relate to each other. Through this lens I help create awareness and growth from this."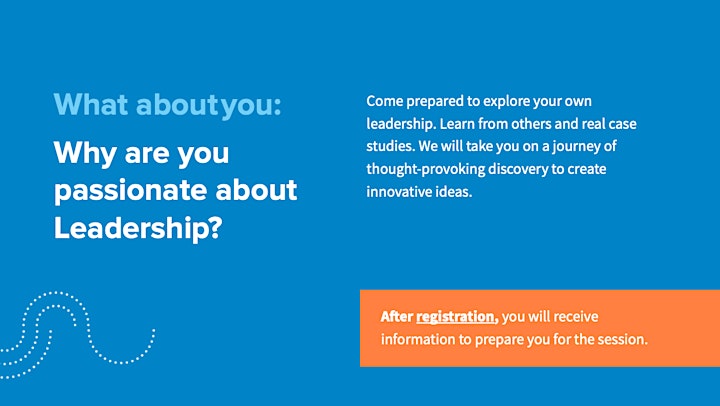 We trust that you will join us with your own knowledge, experience and insights on the topic of leadership. Meet like-minded people to share and learn with others in an intimate online setting.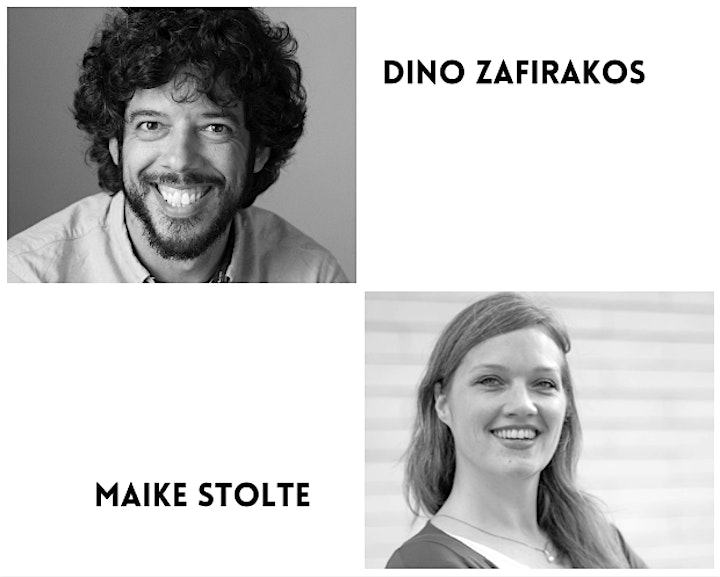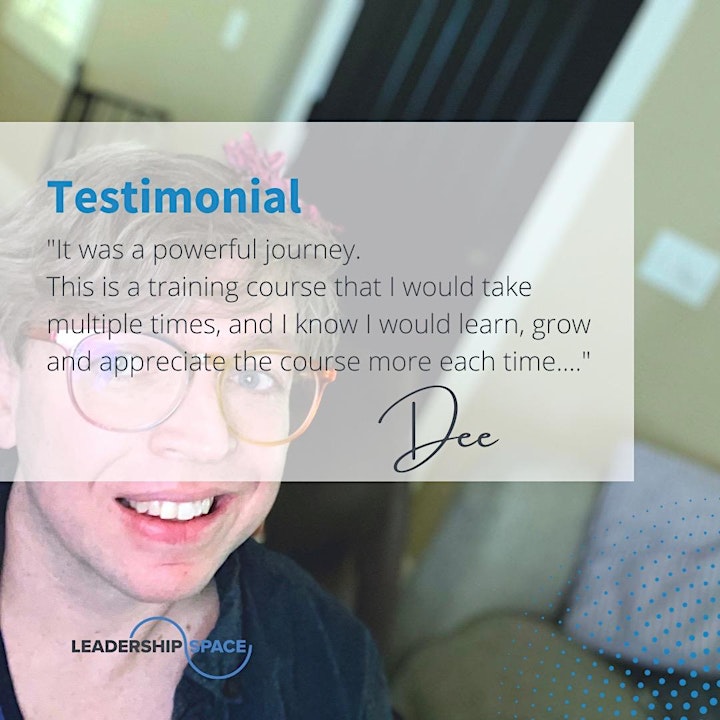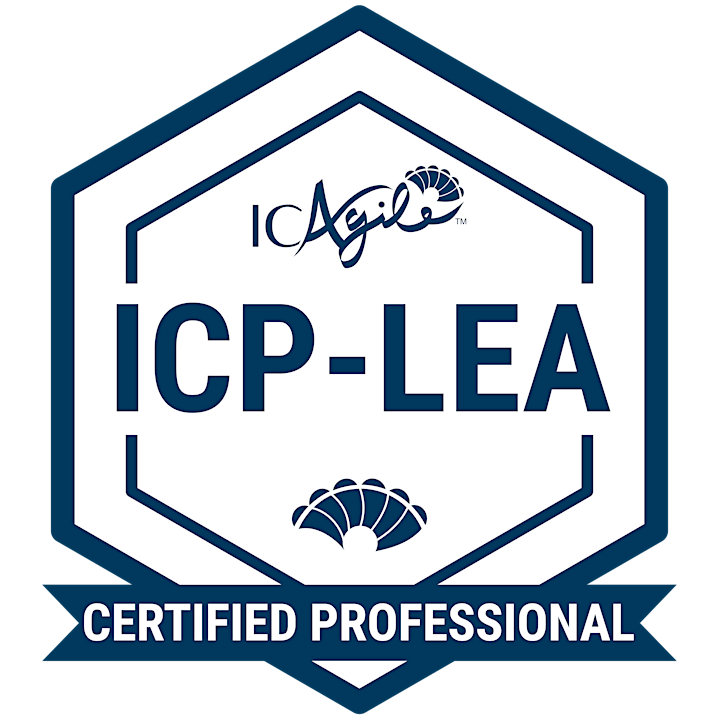 Date and time
Location
Refund policy
Refunds up to 7 days before event
Organizer of Leadership for Business Agility (ICP-LEA ICAgile accredited)
We want to see change
The Leadership Space Europe is a network of collaborative minds that want to expand and explore how to adapt leadership to what is actually needed. Our mission is to offer open discussions, training and coaching to those who want to develop leaders, teams and create sustainable organizations.

WHY:

We can all step into leadership; you do not have to be a "Leader".
Challenge and thought-provoking training that will help you and your team tackle the challenges in today's transformation.
Do you face difficulties in the ever changing, complex context?
Whether you are there or not, we can all agree that the world's digital transformation is having an impact on how we function. Learn how to motivate your team, improve communication and tap into the power of collaboration to innovate and stay up to day.
We want to collaborate with Entrepreneurs, CEOs, Managers and Partners looking to learn, grow, and lead in a more resilient way.