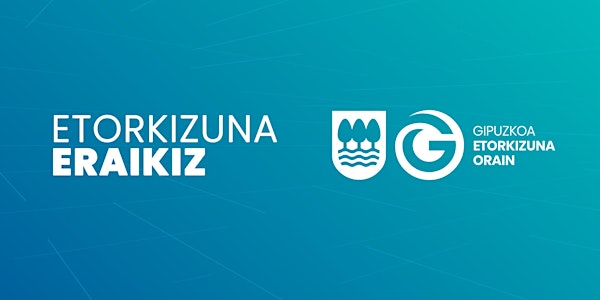 [Online] The deliberative wave in the world: Citizens' Assemblies
The deliberative wave in the world: Citizens' Assemblies. International experiences
About this event
New forms of collaboration between citizens and public institutions are needed to explore answers to the complex and interconnected challenges we face. Internationally, an innovative approach is being developed to promote new governance models between institutions and citizens.
What is being called the deliberative wave is emerging, and among others Citizens' Assemblies initiatives are spreading around the world. Those activate citizens selected through civic lottery.
In this conference, we will learn about Citizens' Assemblies from all over Europe (Denmark, Scotland, Ireland,…). The Conference includes practitioners, researchers who have evaluated deliberative processes, as well as politicians who have promoted inclusive and effective citizen participation.
PROGRAMME
16:30 - 16:40 Welcome: Markel Olano, Head of the Provincial Council of Gipuzkoa
16:40 - 17:00 Introduction
Objective of the Conference: Urko Aiartza (Director, TMelab)
Deliberative principles: Arantxa Mendiharat (Deliberativa)
17:00 - 17:30 The deliberation wave in the world. Current context and challenges.
Claudia Chwalisz (OECD). Claudia is a world-leading expert on deliberative democracy and democratic innovation. In the last five years, she has led reference research projects within the OECD (including Catching the Deliberative Wave) and she has advised several deliberative initiatives.
(20min presentation + 10 min Q&A)
17:30 - 18:10 Scottish Citizens' assemblies.
Stephen Gethins Professor at St. Andrews University (Scotland). He has been a member of the Parliament and he was a member of the Climate Change Group. He has been a special adviser to the Scottish Prime Minister on Energy and Climate Change.
Óliver Escobar* Professor of political science at the University of Edinburgh (Scotland). He was a researcher in the first Citizens' Assembly of Scotland (2019-2020) and a member of the Scotland's Climate Assembly Governance Committee (2020-2021).
(30min presentation + 10 min Q&A)
18:10 - 18:40 Danish Citizens' assemblies.
Lars Klüver (Danish Board of Technology). Lars has more than 35 years of experience in citizen and stakeholder engagement connected to policy advice on important societal topics. He has been facilitating the two Danish national Citizen Assemblies on Climate.
(20min presentation + 10 min Q&A)
18:40 - 19:10 Citizens' Assemblies and challenges for the future
Graham Smith* (KNOCA). Professor of Politics and Director of the Center for Democracy Studies at the University of Westminster (United Kingdom). Among other responsibilities, he is President of the Knowledge Network on Climate Assemblies and the President of the Foundation for Democracy and Sustainable Development.
(20min presentation + 10 min Q&A)
19:10 - 19:30. Local experiences and closing
Naiara Goia, Arantzazulab's Managing Director
*These speakers will be online.