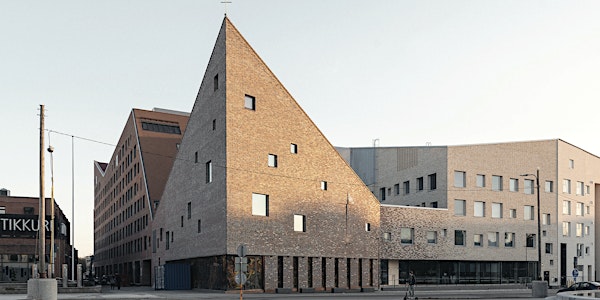 Out&About EUmies Awards - Tikkurila Church and Housing / OOPEAA
Open House, Tikkurila Church and Housing with the architects of the building at OOPEAA and representatives of the Parish.
When and where
Location
Tikkurilan kirkko 12 a Asematie 01300 Vantaa Finland
About this event
Tapahtuma on osa Open House Helsinki 2022 ohjelmaa. Tule tapaamaan kohteen arkkitehdit ja kuulemaan käyttäjien kokemuksia. Arkkitehdit kertovat Tikkurilan kirkon ja asuinkorttelin suunnittelun vaiheista ja rakennuksen käyttäjät jakavat kokemuksiaan. Lyhyen esittelyluennon ja keskustelun jälkeen on mahdollisuus tutustua taloon ja kurkistaa sen moniin eri tiloihin arkkitehtien johdolla pienissä ryhmissä. Rekisteröidythän kierroksille, sillä pienten ryhmien osallistujamäärä on rajoitettu.
The event is part of the Open House Helsinki 2022 program. Get a peak behind the scenes and meet the architects and the users to join a tour through the building with them. The event is opened with a brief lecture presentation about the design process by the architects, followed by a discussion with the users sharing their experience of the building. Afterwards, there will be a chance to tour the building with the architects in small groups. Registration is requested to join the tour.