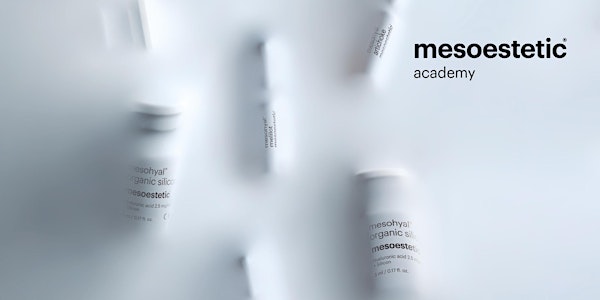 practical case: body mesotherapy techniques
practical case: body mesotherapy techniques
About this event
During the session, the recommended administration techniques and mesotherapy products for the reduction of localised adiposity will be shared according to the different indications: localised cellulite, flaccid cellulite and edematous cellulite.
for: medical professionals
level: medium
language: english
speaker: Dr. Galcerán. An aesthetic surgeon assistant master in aesthetic medicine from Spanish association of aesthetic medicine. Dr.Galcerán has done several courses and seminars from the autonomous university of Barcelona and he is an international speaker in multiple congresses of aesthetic medicine. He has been collaborating with mesoestetic Pharma Group for more than 10 years.
Si quieres registrarte a uno de nuestros eventos en español pulsa AQUÍ