Este evento ha finalizado.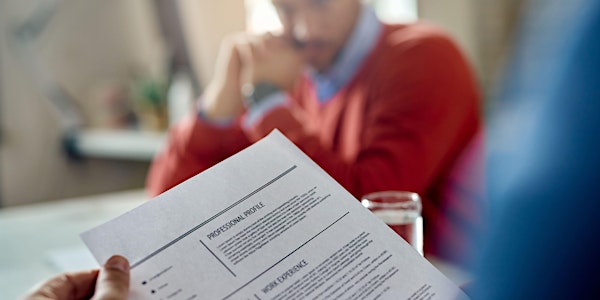 My international CV: tips
Do you want to work abroad or in an international organisation? Learn about the different CVs, as they can vary by country!
Acerca de este evento
In this webinar, we will help you to become an attractive candidate aligned with your professional goals and in tune with the market's needs. Employers will take heed of the content and format of your presentation!
In this session, we will discuss:
→ Professional goals, the job market and CVs.
→ Types of CVs: chronological, thematic, mixed and Europass.
→ How to create an effective CV: detailed description of the main sections. The importance of form and content. Order, consistency and credibility in your CV.
→ Added value to your CV: infographics and cross-cutting skills.
→ Resources to create your CV.
→ Cover letter: structure, personalisation and type.
→ Following up: emails and phone calls.
Session led by Arnau Gasull, a coach and trainer in employability and cross-cutting skills specialised in personal development with experience as an international consultant in professional selection and training.

Idioma en què s'impartirà la sessió: anglès
Modalitat: en línia (a través de Zoom)
Durada: 1 h
Important: com a estudiant de la UPF recorda que assistint a 4 activitats pots sol·licitar el reconeixement d'1 crèdit ECTS al teu expedient.
Totes les activitats són susceptibles de ser convalidades per crèdits ECTS, excepte la fira d'ocupació UPFeina, les activitats de sortides professionals, les activitats organitzades en el marc d'una assignatura i les sessions individuals d'orientació professional. Més informació.
També et pot interessar...
Working abroad: interview tips
1 de febrer | De 12.00 a 13.00 h → Inscriu-t'hi
Revisem el teu currículum per millorar-lo! (campus del Poblenou)
7 de febrer | De 09.00 a 14.00 h → Inscriu-t'hi
Tips for Successfully Living Across Cultures
13 de febrer | D'11.00 a 12.00 h → Inscriu-t'hi
Revisem el teu currículum per millorar-lo! (campus de la Ciutadella)

15 de febrer | De 09.00 a 14.00 h → Inscriu-t'hi

Sortides Professionals del Grau en Criminologia
16 de febrer | De 12.30 a 14.00 h → Inscriu-t'hi