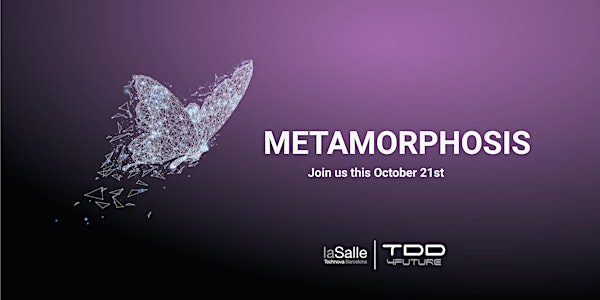 TDD4Future 2021
La Salle Technova Barcelona's most awaited event of the year has arrived: #TDD4Future2021.
About this event
IF YOU ARE ALREADY REGISTERED ENTER DIRECTLY TO https://app.copernic.tech/community/tdd4future
TDD4Future is the hybrid version of La Salle Technova's TechDemoDay, our annual event that shows the 50-best technology-based startups to the Innovative Ecosystem, putting them in contact with investors, large companies, other start-ups, students and different agents. A platform that offers them business opportunities, visibility and networking. In addition, keynote speakers reflect on topics of interest to the innovative ecosystem.
In this 11th edition, as La Salle Technova also celebrates its 20th anniversary, the theme of the event is METAMORPHOSIS, that throughout this time has been transformed to achieve the same objective: to be a world benchmark in technology-based innovation and entrepreneurship.