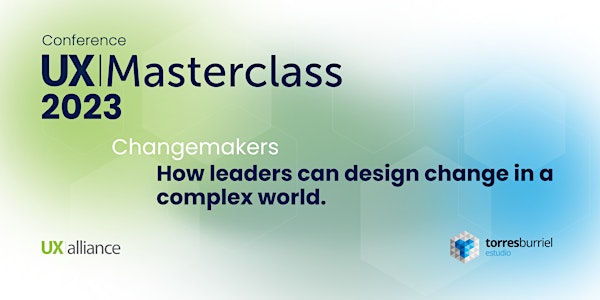 UX Masterclass 2023
The UX Masterclass is a prestigious annual event held by UXalliance. The 20th edition will take place in Zaragoza, Spain, on September 28th.
Date and time
Thursday, September 28 · 9am - 6pm CEST
About this event
The UX Masterclass is an international event organized by UXalliance, a global network of leading user experience (UX) firms that work together to promote and establish standards of excellence in UX internationally. It is held annually in different countries and brings together industry experts, professionals, businesses, and UX design enthusiasts from around the world to share knowledge, experiences, and best practices in the field of User Experience.
The 20th edition of the UX Masterclass will take place in Zaragoza, Spain, on September 28th, 2023. It is organized by Torresburriel Estudio, a design consultancy focused on user experience and accessibility, and the sole Spanish member of the UXalliance.
The event will feature seven talks by international experts in the UX/design sector, with the main theme of "Changemakers: How leaders can design change in a complex world". The event is designed to delve into advanced UX topics, addressing specific challenges in product and service design, and providing solutions applicable to a wide variety of industries and contexts.
This event will be held in the city of Zaragoza. The location will be announced in the upcoming days.
Visit our website to learn more about the event: uxmasterclass.com