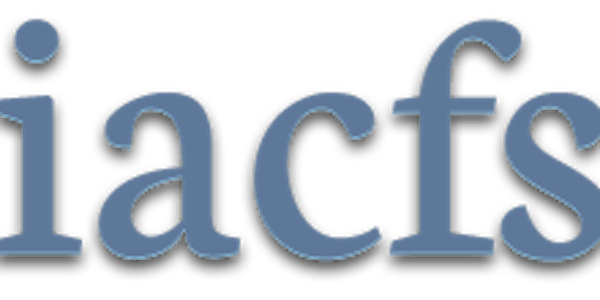 IACFS 2022 Conference - Fiscal federalism and territorial inequalities
IACFS 2022 Bilbao reunirá a expertos en materia de federalismo fiscal para debatir y presentar sus investigaciones
Cuándo y dónde
Ubicación
Abandoibarra Etorb., 3 3 Abandoibarra Etorbidea BIZKAIA ARETOA - Sala baroja 48009 Bilbo Spain
Acerca de este evento
La IACFS, fundada en 1977, es, junto al Forum of Federations, la principal asociación internacional en materia de investigación, difusión, asesoramiento y consultoría sobre la teoría y praxis del federalismo. Actualmente, cuenta con más de 30 centros o institutos afiliados de todos los continentes y abarca los principales países de carácter federal del mundo . En los congresos anuales del IACFS participan expertos internacionales de primer orden en temas de federalismo. En la mayoría de casos, son expertos que aúnan las labores académicas con otros puestos políticos o de asesoría/consultoría en instituciones públicas de carácter nacional o internacional.
El Centro Ituna de Documentación e Investigación del Concierto Económico y las Haciendas Forales (UPV/EHU) será el organizador de la edición 2022 de la Conferencia Anual de IACFS que tendrá lugar los próximos días 27 y 28 de octubre en el Bizkaia Aretoa de Bilbao.
La conferencia se desarrollará en inglés y la temática de este año es Fiscal federalism and territorial inequalities.
Está confirmada la asistencia de más de 30 expertos en federalismo fiscal de 13 países distintos, entre ellos, Canadá, USA, Italia, India, Australia o Argentina. A la finalización del mismo, se hará una publicación científica que recoja las principales conclusiones de las ponencias y debates que se realicen durante la conferencia. Además de los propios ponentes participantes, la reunión científica está abierta a todo el público especializado o no que tenga interés en acudir. Se podrá seguir también de manera online.
La organización de «IACFS 2022 Bilbao» ha contado con el apoyo de la Asociación para la Promoción y Difusión del Concierto Económico Ad Concordiam de la Hacienda Foral de Bizkaia, y del Departamento de Economía y Hacienda del Gobierno Vasco.
Program
IACFS 2022 Conference at Bilbao - Fiscal federalism and territorial inequalities
THURSDAY 27 OCTOBER - DAY 1
9:00 Welcome by Ituna Center for Basque Economic Agreement and Fiscal Federalism Studies
Joseba Agirreazkuenaga (Director of the Ituna Center)
9:20 Session 1 – Fiscal Federalism, crises and financial imbalances
Covid 19 and Fiscal Stress: An Analysis of States' Finances in India - Ajay Kumar Singh (Centre for Federal Studies, Public Policy & Governance)
Australian Fiscal Federalism From the GFC to COVID-19 - Alan Fenna & John Phillimore (The John Curtin Institute of Public Policy)
Borrowing to Compete: New Directions in Australian Fiscal Federalism in the Post-Pandemic Context - Tracy Beck Fenwick (Australian Centre for Federalism)
Nigeria and the Practice of Federalism in the Post-Covid-19 Period - Dele Babalola (Canterbury Christ Church University)
Discussion
11:00-11:20 Coffee Break
Long Covid in Public Finance? Lessons from the Covid-19 Pandemic in Germany - Christian Bender (Institut für öffentliche Finanzen und Public Management)
Levelling Up Devolution? The United Kingdom Post-Covid - Paul Anderson (Liverpool John Moores University)
Large Scale But Temporary: How the Federal Government's Responses to the Great Recession and COVID-19 (Mostly) Maintained Continuity in American Federalism - John Kincaid (Lafayette College) & J. Wesley Leckrone (Widener University).
Fiscal decentralization after systemic crises: an analysis of the Brazilian experience - Silvana Gomes (Institute for Applied Economic Research)
Discussion
15:00 Session 2 – Fiscal Federalism, a tale on diversity
Comparative Perspectives on Fiscal Federalism Systems - Jean-François Tremblay (University of Ottawa)
Fiscal autonomy in multilevel governance: tracing effects on legitimacy and stability - Maja Sahadžić (Univeristy of Antwerp)
Update on Comparative Subnational Constitutional Law - Robert Williams (Center for State Constitutional Studies)
State constitutions in the American federal republic - Brian Phillips Murphy & Nicholas Cole (Mediterranean Displacements Project)
Discussion
16:30-16:50 Coffee Break
The Italian Constitutional Court decisions and state-regions conflicts in the 'pendulum of regionalism': a discontinuity design approach - Andrea Filippetti (Institute for the Study of Regionalism, Federalism and Self-Government)
Unequal permanent austerity and the distribution of power in the Canadian federation - Olivier Jacques (CREQC-CAPCF)
Present and future of the decentralisation system in Spain: subnational public finances and interterritorial inequalities - Mikel Erkoreka (Ituna Center), Mario Kölling (Fundación Manuel Gimenez Abad) & Mireia Grau (Institute d´Estudis de l´Autogovern)
Discussion
FRIDAY 28 OCTOBER - DAY 2
15:00 Session 3 – Equalization, intergovernmental transfers and regional disparities
The Federal Equalization Program as a Controversial and Contested Policy Success - André Lecours (Center of Governance at the University of Ottawa)
Paving the way to a successful equalization: does subnational participation matters? – Alice Valdesalici & Francisco Romero (Institute for Comparative Federalism - EURAC)
Confronting territorial inequality among South African provinces and municipalities: the limits of fiscal equalisation systems - Nico Steytler, Jaap de Visser & Tinashe Chigwata (Dullah Omar Institute)
Intergovernmental fiscal transfers, Regional States' fiscal capacity and the fight against COVID19 pandemic in Ethiopia - Ketema Wakjira Debela (Center for Federalism and Governance Studies)
Discussion
16:50-17:10 Coffee Break
Interpersonal and Interregional Redistribution in the Canadian Federation - Alain Noël (Université de Montréal)
The Power of the Weak? Fiscal Redistribution Negotiations in Canada and the EU - Kinga Koranyi (Jacques Delors Centre)
Territorial disparities, horizontal imbalances and fiscal federalism in Argentina. New evidences - Miguel Angel Asensio & Florencia Martino (UNL-IFANDCSC)
Fiscal Federalism and Territorial Inequalities: India's Experience - Govinda Bhattacharjee (Centre for Multilevel Federalism)
Discussion