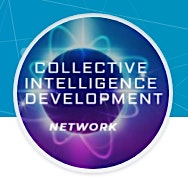 CID-N Collective Intelligence Development Network
Collective Intelligence Development Network (CID-N) is a synergy of all its members. Happy to connect different actors from the Innovation Helix (Academia, Government, Industry, Science and Society), we are here to learn and act upon a positive, multidimensional impact that we can bring in our world.
Collective intelligence in innovation, resilience, sustainability, Future of Work and also art are our main subject matters so far. We find especially useful metamodern perspective on dealing with the complex reality of the anthropocentric era we are passengers.
We promote relevant ideas and knowledge by social networks and, especially, different forms of real life meetings, like workshops, conferences and others. Feel free to join us and also propose your collaboration!